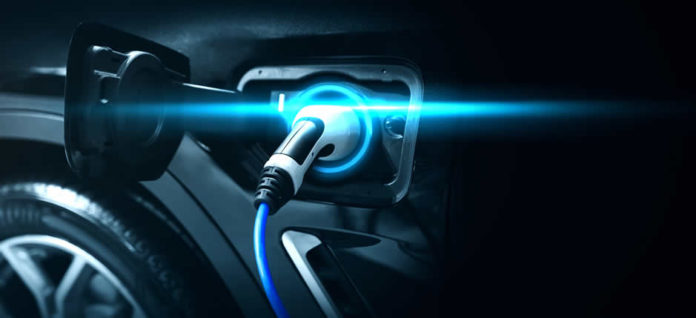 The government has reiterated its support for electric vehicles (EV's) and the EV industry alike.
Government spokesman Thanakorn Wangboonkongchana was quoted as saying, "As part of that, the government now has a policy of not only supporting the increasing use of electric vehicles in the country but to likewise make Thailand a hub for producing electric cars and motorbikes in the ASEAN region."
Although the ambition is to become the "Detroit of Asia" from the manufacturing and export standpoint, the government is also firmly focused on cutting carbon emissions in Thailand, by ensuring that sales of EVs to local customers increase rapidly.
To support EV use, the Metropolitan Electricity Authority (MEA) unveiled plans to add at least 100 more MEA EV chargers in Nonthaburi, Samut Prakan and Bangkok by the end of 2022. There is also a push to install many more EV charging stations in other provinces.
Subsidies to the tune of 3 billion baht have been set aside by the Excise Department that will translate into individual subsidies of between 70,000 and 150,000 baht per vehicle sold by companies taking part in the scheme.
Thai restaurants see uptick
Green shoots have started to be visible in the restaurant sector with the number of new restaurant venues registering as a new business propelling the sector into third place overall.
Two hundred and twenty-two new eateries were registered in February, an increase of three per cent on the previous year. Whilst not a large increase, it is a significant milestone showing growth in the industry. The rise comes against a modest one per cent overall drop in the same month for registrations of new businesses in all business sectors combined.
Even though Coved-19 cases have climbed, relaxations in restrictions and widespread vaccinations have helped to ensure that people return to their favourite eateries whether they be in stand-alone locations or in popular shopping malls.
Hospital Group to go digital
With average ages in Thailand climbing, the foray into the wellness business is seen as an important step for some hospitals.
Phyathai Hospital Group and Paolo Hospital Group have carved out a way to ensure that wellness services are more streamlined using online digital services.
Att Thongtang, chief executive of Phyathai Hospital Group and Paolo Hospital Group under Bangkok Dusit Medical Services, was quoted as saying "We developed an application named Healthup to serve our patients and make treatment services more convenient."
The idea is to allow patients to contact the hospital without necessarily making an appointment and to help to have meetings between hospital personnel and doctors using secure servers to provide video consultations.
As well, the app will be able to serve up reports, scans, and other information about a patient's ailments all in a secure fashion.
Mr Att was also quoted as saying, "We plan to seek a new target group among company employees, especially health lovers who may be interested in our healthcare programmes."
Phyathai Hospital Group and Paolo Hospital Group have 11 hospitals combined and treat nearly 4 million people a year.