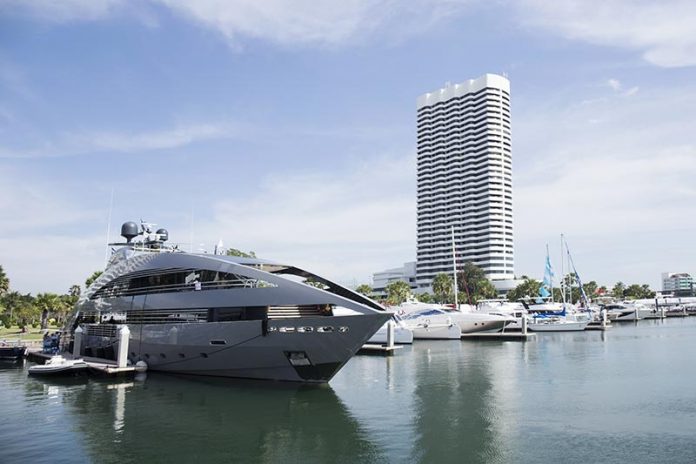 As the rollout of the government's massive Eastern Economic Corridor (EEC) project gathers pace and increases interest in the Eastern Seaboard, Ocean Marina Pattaya is set to host a boat show in November as a way to promote the area as a centre of marine tourism.  The boat show will be called The Ocean Marina Pattaya Boat Show.
The show will take place from 23rd to 26th November 2017 and is expected to attract more than 6,000 visitors. It will be located at the Ocean Marina Yacht Club. Some 150 exhibitors will be showing off a variety of products for the marine tourism industry such as new models of yachts, as well as accessories. A number of service providers will also be exhibiting at the show enabling boat owners and prospective boat owners to maintain their vessels with ease.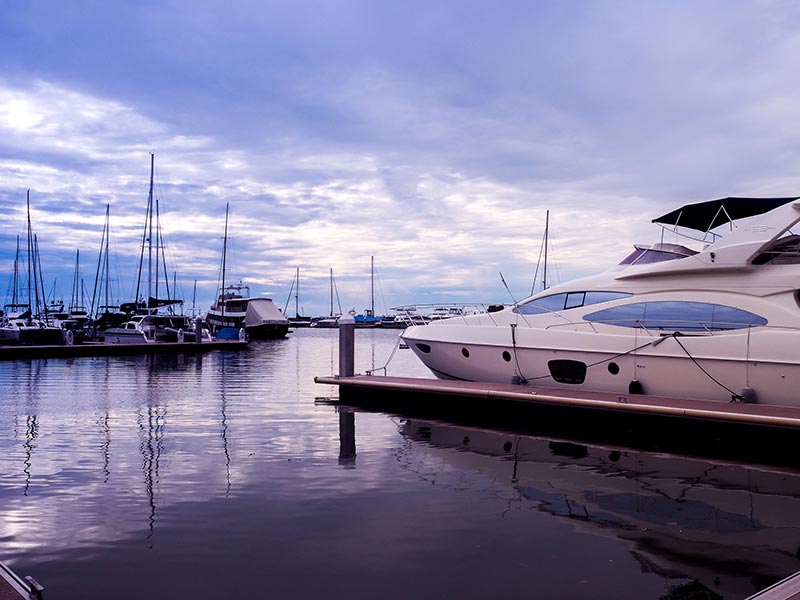 The show will include some super yachts, each with a price tag in excess of 200 million baht.
More than 2 billion baht in new business is expected to be generated at the show, in keeping with previous annual estimates.
Mr. Tirachai Pipitsupaphol, managing director of Ocean Property, the company that owns Ocean Marina Pattaya, was quoted as saying, "With the momentum of investment on the Eastern Seaboard, marine tourism will continue booming over the coming years."
Not only is there a wealth natural marine resources along the Eastern Seaboard, but also incoming investment in support services will lead to a rare combination of positive trends in the marine tourism industry coming online.
There will be incentives in place for manufacturers and service providers in the marine sector to thrive in the vicinity of the marina to support the growth of marine activities along the EEC. High-tech industrial zones will be developed to attract exactly the right companies that can bring forward new technology.
The EEC project will lead to more than 1.5 trillion baht in both private and government investment in three provinces, namely Rayong, Chachoengsao and Chonburi. Over 30,000 rai has been earmarked for development.
As part of the infrastructure investment in the region a high-speed rail link is planned to connect U-tapao Airport near Sattahip with Suvarnabhumi and Don Mueang airports. A huge expansion of U-tapao airport will come at the same time, heightening its importance as a gateway to the EEC. It is expected to lead to sharp increase in tourist numbers and also serve as an essential logistics hub.
It is not only airport expansions that are taking the centre stage. Marine expansion is most definitely a priority under the EEC scheme. The deep-sea port at Laem Chabang will see a major expansion under its third phase of investment, as will the Map Ta Phut deep-sea port, also under its third phase. These two ports, and a deep-sea port at Sattahip, are to be connected by a double track rail system.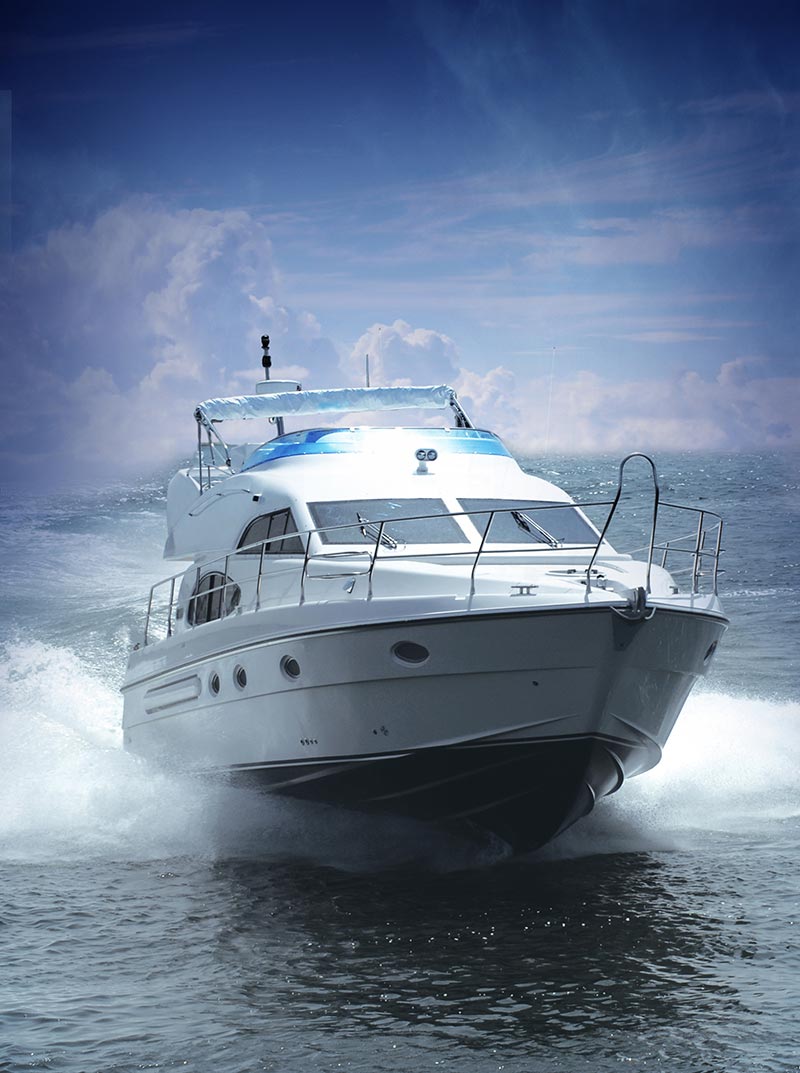 As Pattaya is more or less in the centre of the EEC area, it is expected to benefit from a significant increase in tourist numbers. In the first half of 2017 some eight million tourists came to Pattaya, up by 15% compared to the first half of last year.
Scott Finsten, the harbourmaster of Ocean Marina Yacht Club was quoted as saying, "In terms of day trips from Ocean Marina to islands near Pattaya during the first half this year, 18,000 people on average took a trip per month, up 60% year-on-year."