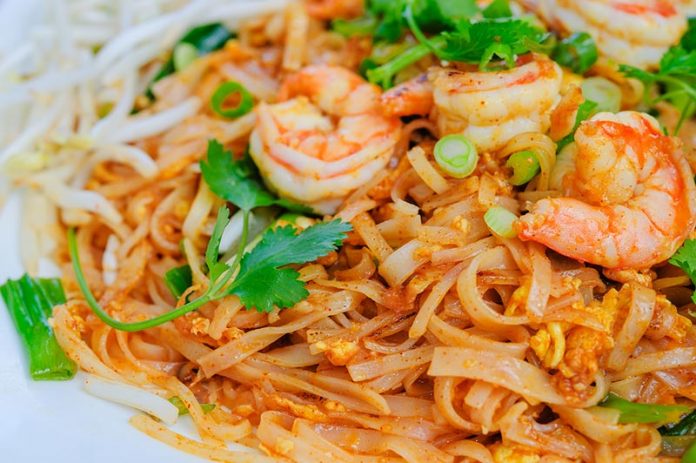 According to food event organizer, UBM Asia, Thailand's food and agricultural exports will likely grow by 8% in 2017 to 900 billion baht.
The bullish outlook for the export numbers comes as strong demand is evident from Asean countries, especially the CLMV block (Cambodia, Lao, Myanmar and Vietnam). These countries accounted for 15.2 per cent of Thailand's food exports in 2016, outpacing Japan for the first time, which in the same year took up 13.9 per cent of Thailand's food exports.
Other Asean countries also made up a large portion of the export market, accounting for 13.2 per cent of all food exports. Europe was forth on the list accounting for 11.9 per cent, followed by Africa at 9.1 per cent, China at 8 per cent and the Middle East at 3 per cent.
Rungphech Rose Chitanuwat, Asean group director at UBM Asia, was quoted as saying, "Booming demand from Asean, and especially from CLMV is behind the 8% increase."
Of the products that were well-received, Thai baked wafers, fruit drinks, sauces, dried fruits and other snacks proved to be popular in CLMV countries according to Ms. Rungphech.
Even with a fairly lofty increase expected there is still room for more growth. Following South Korea's agreement to import Thai chicken meat, the market for exports is expected to grow. Other countries may follow suit allowing this sector of the market to thrive. Thai shrimp products are also highly sought after in the US and Japan, as is canned corn in the latter country. There is also room for growth in other commodities that are yet to be fully exploited in various export markets.
Thailand stood at the world's thirteenth largest instant food exporter in 2016, yet it still has the potential to develop further products such as food seasonings and flavoring powders, for example those found in instant noodle cups and packets. Excluding start-ups and SMEs, some thirty well-regarded companies make Thai ingredients for export.
According to Ms. Rungphech, consumers are particularly concerned by the localization, transparency and traceability of the product. They will keep demanding natural and organic products in the coming years.
UBM is the company behind the organization of the large showcasing event called Food ingredients Asia 2017 that takes place from September 13-15 2017. The event is expected to welcome more than 17,000 visitors and showcase more than 700 food and beverage companies from 56 countries. The event is expected to generate US$155 million baht in business.