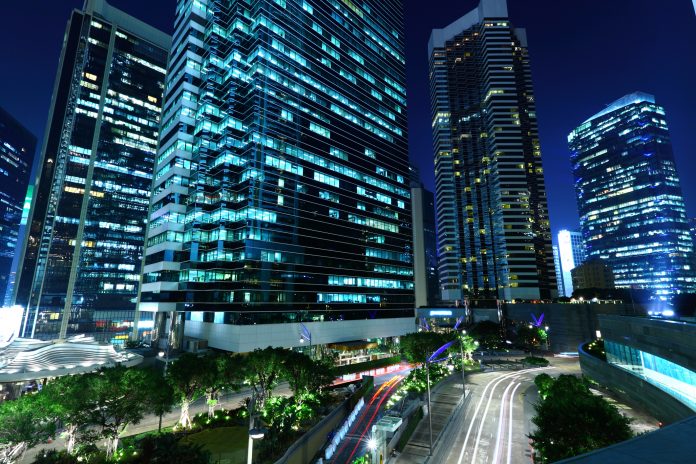 According to Knight Frank property consultants, Bangkok outperformed other Asian cities for office rentals due to a better economic backdrop.
Prime office rental prices in Bangkok rose 9.6% year on year and 3.1% quarter on quarter, and this tops two years of prior growth.
It compares to the lowest performing markets that were Tokyo and Manila with a 1.1 per cent decline quarter on quarter.  Tokyo was seen as coming off of a very high peak as supply increased and Manila's decline comes on the back of 15 quarters of non stop growth, and so was not telling of a poor market by any means.
Although the general economic backdrop in Bangkok is not overly impressive, the services sector is growing fast and this in turn has pushed up the demand for prime office space in the Thai capital. Supply has also not been growing at previous paces and so rates have inevitably gone up.
Marcus Burtenshaw, executive director and head of commercial agency at Knight Frank was quoted as saying, "Looking ahead a supply side lag and a growing service sector mean that this climate of rising rents is likely to continue for some time to come".
However it was not all a one-way trade. In return for higher rents tenants are becoming fussier and more demanding about what they get for their money.
Access to the BTS or MRT has always been a draw but now is more or less expected due to the higher rents required. Properties closer to stations are favoured as would be expected, with those that have a walking distance of less than 200 metres are able to increase rents faster than others. Other extras such as opulent office lobbies that are pleasing to the eye with high ceilings are also already priced in according to most tenants.
Extras that are being bargained for and that are becoming more and more a basic requirement on the part of tenants are better security, more natural light, and access to nearby or even in-the-building quality retail outlets, especially places such as coffee shops, restaurants and quality fast food outlets.
Another market posting growth was Hong Kong, where Mainland Chinese companies were creating demand for office space against a backdrop of still limited supply.
Factors that took a toll on the region as a whole included uncertainties from the U.S., Chinese capital controls and the possibility of more rises in interest rates in both the U.S. and Europe as well as some emerging markets.
Knight Frank expects 15 out of 20 cities that it focuses on in its index to post gains over the next 12 months, compared to just 12 previously.