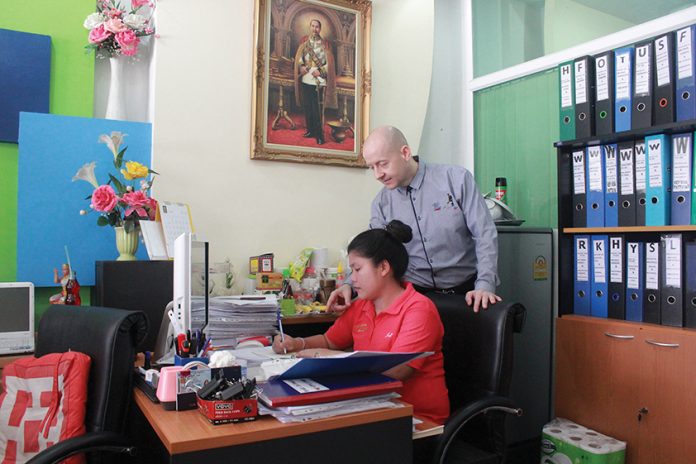 For over 15 years, Darren McGarry & the team at Key Visa Thailand have been working to help foreigners living here in Thailand and those wishing to take their Thai partner back to their home country.
Key Visa help expats to obtain long stay Thai visas and also operate a concierge service with the British Embassy for passport renewals, pension income letters, children's first British passport, Irish passport renewals & much more including helping British Expats who have lost their passport to obtain a new one!
Darren McGarry has been the Pattaya Expat Club visa advisor for over 10 years and is well known and respected within the local expat community. Key Visa not only help expats living in Pattaya, but all over the country with a little help from the internet and Thailand's EMS postal delivery service.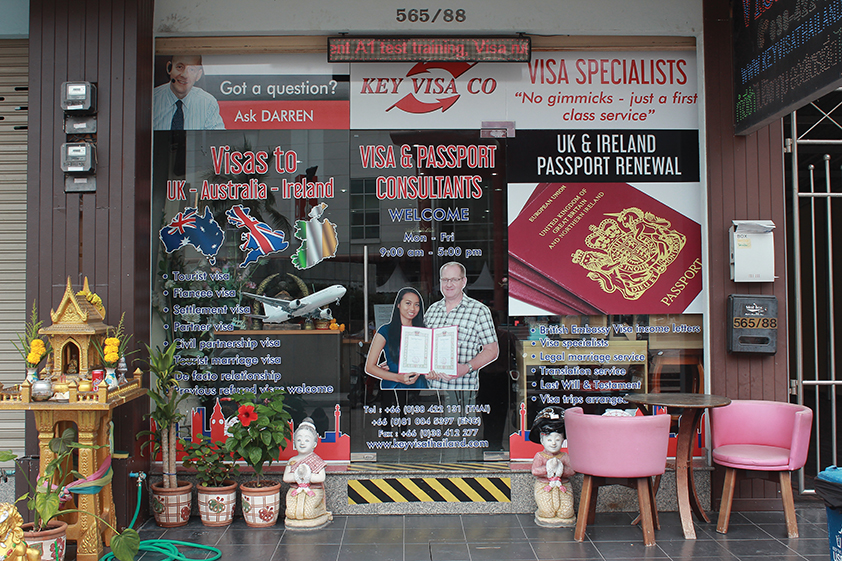 Many expats living here with a Thai partner may wish to take their partner back to their home country for a holiday. Key Visa can help you to arrange a tourist visa for your partner to either Australia, Ireland or the UK. All three of these countries are notorious for their strict visa regulations, however Key Visa have obtained hundreds of tourist visas for Thai nationals over the years and can ensure that your visa application is presented in a clear and professional way. Moreover, if for any reason your visa application was unsuccessful, you wouldn't pay any fee to Key Visa for their services – you only pay for the service when the visa is granted.
In addition to tourist visas, Key Visa also offer a full fiancee/settlement visa application service for The UK, Ireland & Australia. If you want to take your Thai partner home to live then Key Visa can arrange everything for you, from your legal marriage service here in Thailand to English tests, health checks & visa applications. If you have previously been refused a visa, Key Visa may be able to help and it is worth asking them to take a look at your application and reason for refusal.
As a long term expat here in Thailand, Darren prides himself on running an efficient and trustworthy business which is utilised in various different ways by a large population of the Expat community here.
There are also a number of small but tedious tasks which expats often need to carry out here and having someone on hand to help out can be very beneficial.
For example 90 day reporting and visa extension forms can be filled out directly on the Key Visa website then you can download, print and take to immigration with no hand writing required.
The team at Key Visa try to think of every way possible in which to make life easier for expats by offering services including document translation, legal marriage services and we can even certify proof of life documents from your pension company back home.
If you arrive here in Thailand on a short term visa and are looking to extend your stay here either to live with your Thai family or to retire. Darren can help you through every step of the way from Visa runs to Laos & Cambodia, to helping you change your visa status to assisting with your visa extension.
If you need any further information about the legalities of staying here in Thailand as an expat, or would like to discuss the requirements of a long stay Thai visa or any of the items mentioned above you can send an email to Darren at [email protected] – their website is also packed full of useful information about life in Thailand and taking your Thai partner home.
Wherever you are in Thailand – Key Visa can make your life easier!