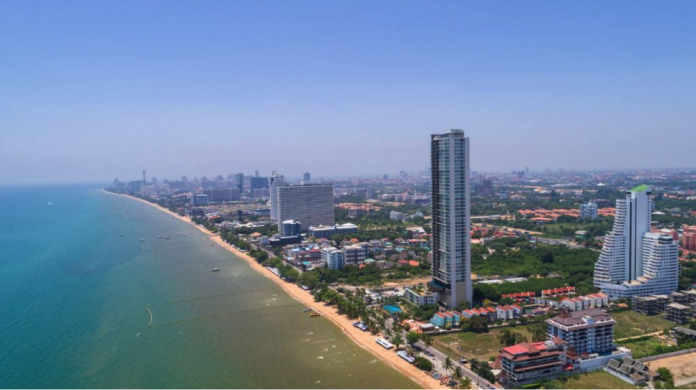 The Pandemic has changed the dynamics of so many aspects of our lives and the real estate market is no exception. The current restrictions on international travel might lead you to believe that the real estate market will be facing tough times for the foreseeable future. However, there are very positive things being made by the Thai government that will change the landscape of the Eastern Seaboard and in particular Pattaya.
Recently the government has signed a 290-billion-baht contract to upgrade U-Tapao International Airport and Eastern Airport City. The Eastern Economic Corridor (EEC) includes the provinces of Rayong, Chachoengsao and Chon Buri. It is just one of several significant infrastructure developments designed to strengthen the EEC. There is also a project approved last year to build a high-speed rail network connecting U-Tapao with both Suvarnabhumi and Don Mueang airports in Bangkok.
Further planned projects include a recently opened section of motorway connecting Pattaya to Map Ta Phut facilitate travel between Bangkok and provinces in the EEC. There are also plans underway to build amultiple stop 9-km monorail system through the heart of Pattaya,this should help ease congestion as it will run along the main routes for commuters of Pattaya as well as benefitting tourists and shoppers alike.
These ambitious projects will serve to strengthen and boost the economy of the EEC. Strong and significant incentives have been put in place to encourage the private sector to further support economic development amongst the farming and tourism industrial markets.
The Thai government is bolstering local economies with these major projects, they are looking forward to a more favorable time when the pandemic is more under control, and we return to a more normal state. Many analysts predict 2021 is going to see a fundamental growth year for the real estate market in Pattaya. Interest rates are still favorably quite low, and investors will certainly look optimistically at the market for an excellent ROI. With these significant developments in Pattaya and the EEC, the market is there for further investment. Make sure you choose the right real estate agent who understands the impact of these projects on Pattaya.
Pbre Asia Pacific Co; Ltd trading as Pbre Real Estate and Pattaya Bay Real Estate have  been in Pattaya for over 16 years. They have three offices for your convenience, Pratumnak, and have now opened new offices in Soi Buakhao and next to Tukcom Central Pattaya, the company intends to open further offices during the course of 2021, their knowledgeable and experienced staff are a testament from recommendations of their clients.
Whether you are looking for a property to buy or rent, Pbre Real Estate can help you. They are the leading real estate agent in Pattaya and have an extensive range of properties and customer service to help you in whatever your needs may be.