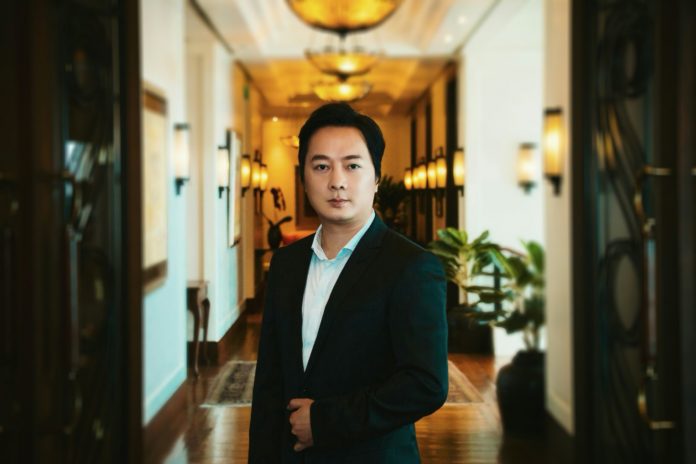 D8ii, a UK based technology research and consultancy company is getting ready to promote its new head office in Bangkok as a focal point for companies to gain an edge in the mobile application space. In November 2016 the company moved its head office from London to Bangkok in order to take advantage of what it sees as huge opportunities in the Asian region.
Founder and president, Mr. Jason Ho was quoted as saying, "We want to promote Bangkok as our global corporate headquarters as another drive to help promote Thailand as a hub for the digital workforce in Asean."
The UK still has a local office and other locations with local offices include the U.S., China and Hong Kong. Thailand accounts for 30% of the company's customer base, with the UK and U.S. accounting for a similar 30% each. China accounts for 10% of its customers.
Often called simply D8, the entity is currently in the process of securing a new wave of funding to the tune of approximately US$3 million. The investors for this round are Bangkok based investment company Kuvera Group.
The proceeds of the funding are expected to be received within the next nine months and the money will be used to fund future expansion and to build a development centre. D8 also plans to spend around US$1.5 million to give scholarship programs of between nine months and one year to its employees as well as other IT graduates. The scholarships will be for the study of advance technologies.
With companies and other organizations in Thailand increasingly moving into the digital environment, Mr. Ho sees good opportunities going forward. The mobile app market is also growing fast. The global market is expected to be worth US$98 billion by 2021, more than double the US$48 billion reached in 2016.
Thailand, as a high growth country in the app market, is expected to provide good revenues. Mr. Jason Ho was quoted as saying, "We expect the local mobile app market to be worth hundreds of millions of dollars per year."
D8's real expertise is its ability to help companies to develop business strategies by using new technologies including specialist areas such as virtual reality, digital marketing and sophisticated social media platforms. By creating individual action plans based on these technologies, D8 has gained a good reputation to help businesses implement their strategies with a good level of success.
Most of D8s customers are start up companies in the fields of healthcare, travel, finance, and entertainment that need exactly this kind of assistance. D8 expects revenues to increase from US$1.1 million in 2016 to as much as US$11 million by 2019.