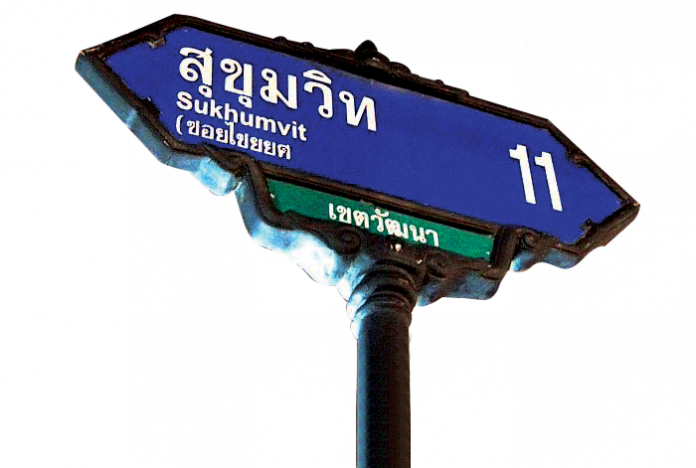 We've been chronicling many of the new, large development projects that have been ongoing here in the Sukhumvit area in recent columns but in addition to these projects there are also many smaller changes being made constantly in the sois of Sukhumvit.
For example, in Soi 16 there are several new faces on the soi and others coming soon too. The site of the Balee Lao restaurant which had been a mainstay on the soi for years is now being torn down to make way for something. And up the soi towards Sukhumvit Road a relatively new place, 16 Bites And Wine Bar looks like it has recently expanded and seems to be doing a good business and we heard that the owners of Balee Lao may also be the owners here. There's a big brand new 7-11 near the top of the soi close to the new hotel that finally opened several months ago after several years of construction also. And the Korean restaurant that stood next to Family Mart is now gone too with a For Rent sign out front.
And speaking of new projects, Soi 11's latest big development will start to take shape this month as the tenants in the space that was sold last year will be moving out this month to make way for the wrecking ball. We're still not sure what will be going into this one-rai space but our money is on a condo rather than a hotel.
Sometimes it seems like convenience stores are taking over this area especially 7-11 and Family Mart. The 7-11 mentioned above on Soi 16 joined another 7-11 that's about 200 meters away down that same soi and there's also a new Family Mart opening on Sukhumvit Road right at the Nana BTS station and next to the Q House condo being constructed. It seems like there's at least one 7-11 or Family Mart on every soi and two or more on a lot of them. At least you never have to walk far for a hot dog.
It seems like the development that was scheduled to take place on the corner of Soi 12 will be finally be moving ahead at some point in the not too distant future. The property had been cleared of all the businesses except the Insanity nightclub and V-8 Diner about 18 months or so ago. An office tower was supposed to go in there with American Express taking most of the space.
However, construction was held up supposedly since the owner of the above mentioned businesses apparently decided they weren't leaving and pressure was applied to the property owners to allow this to occur. Details are sketchy but now the property has been sold to one of, if not the largest, property development companies in Bangkok and after a grace period the development will move forward.
And just down the street Chuwit Park still sits empty, closed to the public for nine months now, and rumored to be for sale. Everybody knows it's going to happen. The only question is when.