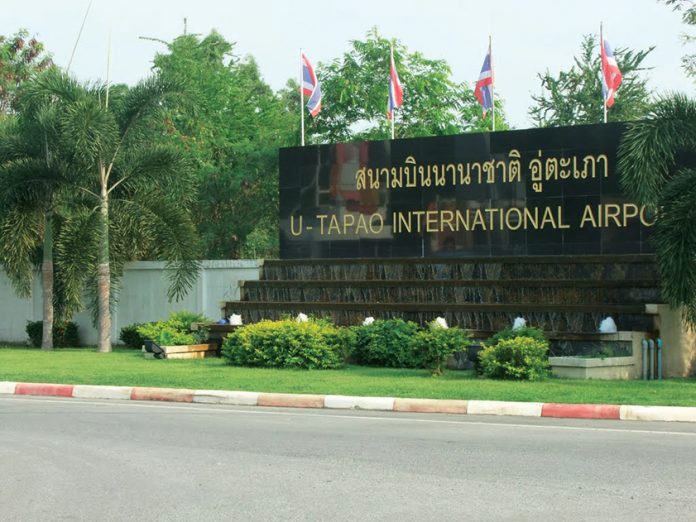 The overhaul of U-tapao airport, near to Pattaya, is to move to the top of the government's agenda, as is the creation of a special economic zone in the area.
The aim is to promote the Eastern Economic Corridor (EEC) to attract high-tech businesses to the area. Investment advantages along with the building of a new industrial city will be at the heart of the project.
The industry minister, Uttana Savanayana, was quoted as saying, "We would propose the government use section 44 to order the overhaul of U-tapao and start the special economic zone in order to bring forward the EEC project".
Section 44 could enable the government to cut through red tape and speed up the process. The tender process and the start of construction are expected to take place this year.
The first phase will include an expansion of the airport itself to be able to handle 3 million passengers per year, using 3000 rai of land out of a possible 13,000 rai that will become available in due course. As part of the expansion, a second terminal for the airport is expected to be built.
Uttana Savanayana, was further quoted as saying, "We aim to link the three major airports, Suvanabhumi, Don Muang and U-tapao within this year. This linkage will improve air transport across the country and help boost trade and tourism"
The project for the Eastern Economic Corridor is expected to increase overall investment in the region, to foster the growth of a high tech industrial base and to increase warehousing and logistics services at the same time. All of this activity is expected to create significant new employment and to support the local economy.
The area being earmarked for industrial investment will stretch far beyond the boundaries of U-tapao airport. The provinces of Rayong, Chonburi, and Chachoengsao will all benefit from the new airport expansion. U-tapao airport itself is close to the Sattahip peninsular, approximately mid way between Rayong city and Pattaya city. With the trip from the airport to either location taking barely 40 minutes, and with good roads already in place, U-tapao is an ideal airport to serve both places.
Investment privaleges to help grow the special economic zone of the EEC will include the possibility of 5 year work permits and visas for foreign workers, favourable loans for entities that invest in the local economy and other ways to enhance their business prospects.
The proposal for the upgrade is expected to move from the EEC committee and to reach the cabinet during March 2017.