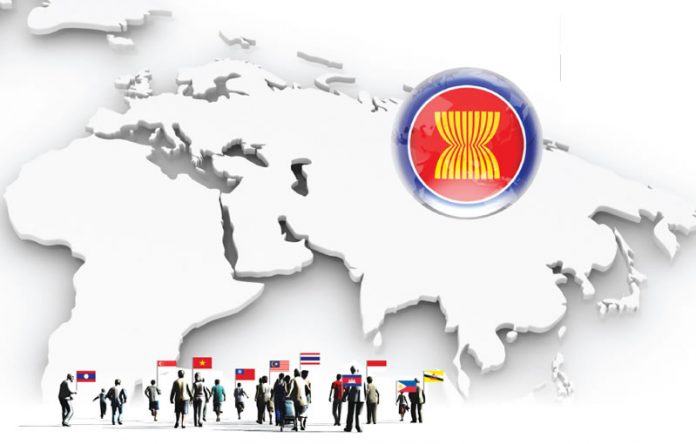 In the last issue in this series looking at the ecommerce potential of the AEC member states we touched on the fact that many analysts are looking at that potential from a Western-centric viewpoint. In this issue we'll look at why that may be flawed.
As noted previously, much of the material for this series is based on a lengthy article by Shenji Ho, published in November last year. Ho believes existing projections about ecommerce valuations should be looking more at what's been happening in China rather than searching for answers from the US, European and even the Japanese models.
Ho believes 'we should be expecting high double-digit hyper-growth similar to the one China experienced over the last decade instead of the more gradual year-on-year progress of more legacy ecommerce markets.'
Jack Ma, the founder and chairman of Alibaba, is quoted as saying the reason the ecommerce market grew so big and so quickly across China was simply because the retail infrastructure was so bad. Unlike the United States where there are physical shops everywhere, China virtually had none, so ecommerce had a perfect marketplace to start up.
Of course, Thailand has some of the most high-end malls and department stores to be found anywhere, with Bangkok hosting the likes of Central World and Paragon. Yet once you get outside of Bangkok, and even Pattaya and Phuket, there's much left to be desired. While a city such as Surin, for example, has seen some tremendous growth in terms of name-brand outlets opening up, it is still very much a poor cousin when it comes to what is available in Bangkok.
According to recent data, Retail Gross Floor Area (GFA) per capita is 2,200 square metres in the US versus 500 square metres in Thailand (which is the same as China). As Ho notes, 'As a result, the majority of consumers in
Thailand have no choice but to shop online, especially those outside the bigger cities. Based on aCommerce aggregate numbers, 70 percent of orders are from outside Bangkok. Like in China, all this is expected to accelerate ecommerce growth at a much higher pace than in legacy markets.'
Cash-on-delivery (COD) remains the dominant payment method, and data suggests around 74 percent of transactions around the AEC member states are paid through cash.
Notably, this is starting to change, with many readers no doubt familiar with local ecommerce company Lazada and its easy COD options. Lazada was acquired by Alibaba and the new parent 'is executing its master plan to bring Alipay and Ant Financial services into the region.'
In the fourth and final issue we will look at other factors which suggest the AEC ecommerce market is going to be a lot larger than many might have expected.