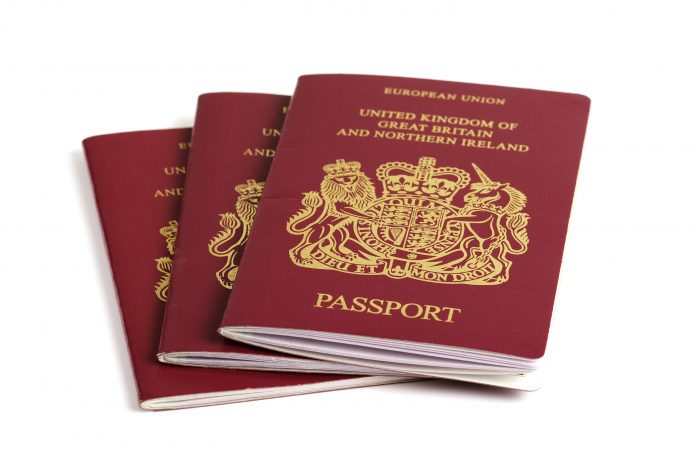 Key Visa is recognised as the leading expat visa service in Pattaya and, with the combination of email and managing director Darren McGarry's commitment to customer service, it is arguably one of the best available to those who live outside the city.
In recent times, as Darren notes, 'British Consulates in many Thai regions have closed or are closing, causing distress to many people who require Income verification letters for their long stay visas. People are understandably reluctant to go all the way to Bangkok for their pension letter filing as the service has been available locally for so long.'
This is where Key Visa comes in. As Darren says, you don't have to go to Bangkok as the British Embassy has granted Key Visa permission to obtain his clients' income letters on their behalf, without them having to travel a single step.
If you live outside Bangkok or Pattaya, you can e-mail the documents required to
[email protected] and Key Visa can obtain your letter and send it recorded post for an additional 100 baht.
The fee can be deposited into Key Visa's company bank account so there would be no need to travel to Pattaya.
Key Visa take the income letter information to the Embassy every Monday morning and collect the finished income letters and Embassy receipt on a Thursday morning. These can later be collected from their office on that Thursday afternoon.
In order for Key Visa to prepare the necessary information they need customers to bring the necessary material before 5:00pm every Friday. This includes bringing your original passport, or a copy of the face page and copies of your income information any day from Monday to Friday. Darren will check through the documents and make sure all is in order.
Key Visa will also fill in the income information sheet for the Embassy in Bangkok.
The income letter fee is currently 3,500 baht.
When it comes to renewing a British passport, Key Visa have a similar arrangement with the British Embassy, again allowing customers to avoid the hassle of travelling to the capital, and all for a service fee of just 5,000 baht. This, of course, is in addition to the passport renewal fee.
Key Visa's service includes checking your documents, taking the necessary photocopies, bringing the application to the embassy in Bangkok and collecting the new British passport when it's ready.
Even customers who are not Pattaya residents or who don't want to come in from well outside the city, they can send their documents to Key Visa by way of EMS and make the payment into Key Visa's bank account. When your new passport is ready they will send it to you via EMS for just an additional 100 baht.
If you live in Thailand and do not have a credit or UK debit card or don't have someone who can assist with their card, it is possible to use the Key Visa card and simply pay them the cash.
Key Visa recommends never leaving your passport until the last minute, suggesting people should make sure to have a minimum of nine months to a year validity left when applying for a new passport.
As Darren says, "Why put yourself under pressure?"
In order to find out more about Key Visa's Pension Letter and Passport Renewal services, or any of their myriad other services, simply go to their user-friendly website: www.keyvisathailand.com