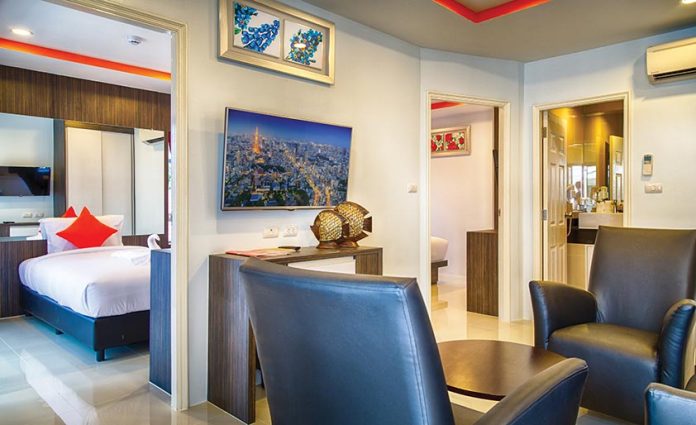 According to a survey undertaken in August by Expedia and the HL Group, complimentary WiFi narrowly trumped price as the single most important factor for tourists when booking a hotel room in Thailand.
The Hotel Etiquette Poll found that 66 percent of its 1,027 respondents rated free WiFi as their most important factor when booking a hotel room while the price of the accommodation was most important in 64 percent of cases. Location, at 54 percent and the room rate with breakfast included at 53 percent were the next two key factors with travellers.
Given the nature of travel in the modern era where people want to remain in fairly close contact with relatives and friends and are keen to reveal their every move when on holidays, it's no real surprise the availability of WiFi is a key factor, combined with the element that it should be free. Naturally, hotels can simply add a small surcharge to their overall pricing structure in order to offset the costs of providing 'free' WiFi.
Among the least important factors were adults-only restrictions (10 percent), pet friendliness (12 percent), adjoining rooms (14 percent) and, intriguingly and possibly surprisingly, the hotel brand (18 percent).
Apart from the importance of WiFi, among other key factors when it comes to hotel services and amenities, the ability to control room temperature was also highly prized, with 93 percent of respondents viewing this as important and a further 90 percent also stressed the importance of having rooms with a fridge. Having a spa on the premises was only important to just 46 percent of therespondents.
Around 44 percent said they had asked to switch rooms when they stayed in a hotel, with the most common reason being because the air conditioning wasn't working.
Thinking about their past behaviour during hotel stays, 49 percentof guests said they had followed the hotel's suggestion to help the environment by using towels more than once during their stay.
Around 31 percent said they used a mobile app for smartphones and tablets to book their accommodation. This compared to 20 percent who booked directly via those same devices and 19 percent who used a desktop or laptop to book. The remaining 30 percent booked directly with the hotel.
The survey also found that 44 percent of those who stayed in a hotel in the past two years had been travelling purely for leisure with 52 percent saying they used hotels for both leisure and business. Just four percent were staying only for business reasons.