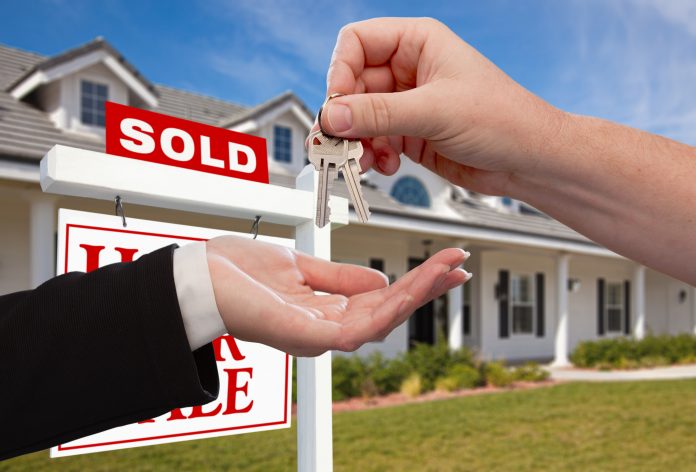 Weak baht boosting property sales!
With the Thai baht continuing to weaken against most foreign currencies, many investors are taking advantage of now being able to buy properties at significantly lower prices. What was already a great time to buy property in the Pattaya area with many bargains available, has now been made even better with some prices dropping by as much as 10% in the last few months due to the currency exchange rates alone.
With the continuing political unrest here in Thailand and the relative uncertain economy, the baht continues to lose some of its value and investors have been quick to take full advantage. The opportunity to secure some great property deals is better than it has been for a number of years and the upturn in sales has been right across the board from cheap condos to luxury villas.
I have been asked many times during my time in real estate sales which way I think a particular currency will go and whether it's a good time to buy now or if it's better to wait a while. My answer is always the same – "Not even the guys who trade in currency for a living know which way things will go from one day to the next, so what chance do we laymen have?"
That's not intended as a flippant comment and most people realize that we can all have a guess at which way a currency will go next, but we get it wrong as often as we get it right! The simple answer is if you're now able to buy a property a lot cheaper than you could a few weeks or months ago, then take advantage of that while you can.
Don't worry that you may be able to buy cheaper next week, if you're happy with what you can get today then grasp it with both hands as tomorrow may be too late. I've seen many instances over the years where people have waited expecting their currency to get stronger only for it to turn the other way and their intended purchase gets more expensive. In some cases they then decide not to buy as the property is more expensive than it was yesterday so it's an opportunity lost.
Another tip in making the most of the current strong exchange rate applies if you are buying a property with stage payments. If you have the available cash in your home currency, it may be worth transferring this now into your Thai bank account and have it held on deposit until needed. Interest rates are fairly low here but, in all probability, no worse than in your home country. You'll not be losing out in converting your funds early and making the most of the attractive exchange rates currently available.
Best Buys
There are still many bargains to be had both in terms of resale properties and also with some of the many new projects as developers continue to offer some very attractive deals. Not only are some of the new-builds available with generous price reductions but many are now offering favorable payment terms with smaller deposits and larger final payments on completion.
If your preference is to buy an existing property rather than a brand new one, you are spoilt for choice with a wide selection of resale bargains in all areas. The days of getting a good quality condo for less than a million baht have gone although it's still possible to buy a studio of a reasonable standard from around 1.2 to 1.4m depending on the location and quality of building.
A decent one bedroom condo starts at around 2m and a two bedroom at 3m+ but bear in mind that these are the starting prices and you should expect to pay more if you are seeking larger sizes, better quality or a more sought-after location. The old adage that you get what you pay for is as true in Pattaya as anywhere else even if there are many bargains to be had here at present.
It's also possible that you can obtain finance for your purchase from the seller where, typically, you pay around 50% deposit with the balance over about three years with interest rates in the region of 6 – 8% pa. The deposit, term and interest rate can vary dramatically with some properties available from as little as a 20% deposit but they are the exception rather than the rule. If buying with seller financing, make sure that you fully understand the terms of your agreement.
Finally, if you are ready to buy now and make the most of some of the great offers that are currently available, you should speak to your real estate agent who should be able to advise you on some of the best buys which meet both your property and financial requirements.
It's a great time to buy so don't miss out!
The above article was written by Steve Seaman of Pattaya Homes and Condos based on Main Street, Cosy Beach, Pratumnak. Steve can be contacted on 082 659 4308 for free advice and guidance on any property related matters.