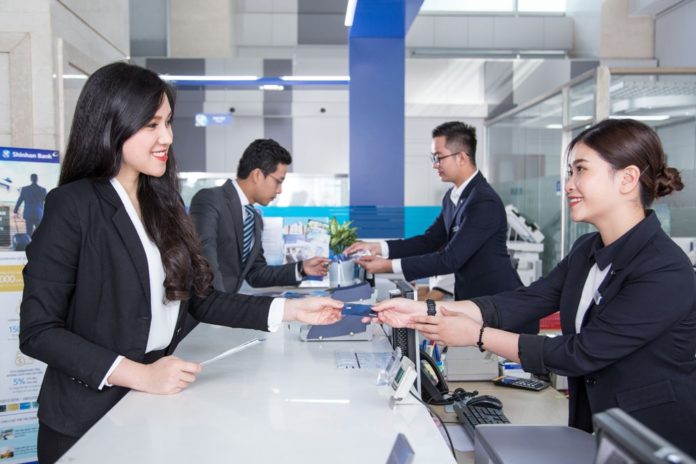 Almost all major Thai banks reported bumper profits for 2021 even though operating conditions and the economic backdrop remained difficult due to the continued covid-19 situation.
Nine popular Thai banks reported profits, and these were Bangkok Bank (BBL), Kasikorn Bank (Kbank), Siam Commercial Bank (SCB), Bank of Ayudhya (BAY), TMB Thanachart Bank (TTB), CIMB Thai Bank (CIMBT), Kiatnakin Phatra Bank (KKP), Tisco Bank (Tisco) and LH Bank.
The nine reporting banks posted a total net profit of 161 billion baht between them, up 32.7 per cent on the previous year when aggregate profits totaled 122 billion baht.
CIMB Thai Bank lead the pack with an impressive 89.2 per cent net increase in profits, citing improved cost controls that reduced operating expenses by 8.9 per cent. As well, markedly reduced expected credit losses (ECLs) helped the bank post stellar profits. CIMBT's ECLs dropped 25.7 per cent.
Bangkok Bank came in second place, posting a very satisfactory 54 per cent year over year increase in profits to the tune of 26.5 billion baht. Bangkok Bank is Thailand's largest lender by assets. The bank continues to take a prudent approach to bad loan provisions, ring fencing 8.12 billion baht for ECLs.
Bank of Ayudhya (BAY), also known as Krungsri Bank, came in at third place with profits of 33.8 billion baht, up 47% on 2020. A one off share sale was included in the numbers. Without it, the bank still posted an 11.1 per cent increase. President and chief executive of Krungsri, Seiichiro Akita commented that the bank was able to increase its own financial stability whilst also providing financial assistance to businesses during the pandemic.
Siam Commercial Bank (SCB) was 4th in the standings with a 30.9 per cent increase. Once again lower ECL provisions, 9.9 per cent less than 2020, helped to bolster the banks profits. The bank earned a net profit of 35.6 billion baht in 2021.
Sporting its famous green color scheme, well-known Kasikorn Bank came in at 5th position by posting a 29.1 per cent increase in net profits, totaling 38.1 billion baht. Its very fast and powerful K-banking smartphone app continues to be a driver of new business.
TTB, recently created by the merger of TMB bank and Thanachart Bank, just scraped an increase in 2021. It posted 10.5 billion baht in net profit up from 10.1 billion baht in 2020, a muted 3.96 per cent increase.
LH Bank was the only bank to underperform out of the nine that reported, posting a decrease of 33 per cent in profits, down from 2.06 billion baht in 2020 to 1.38 billion baht in 2021.