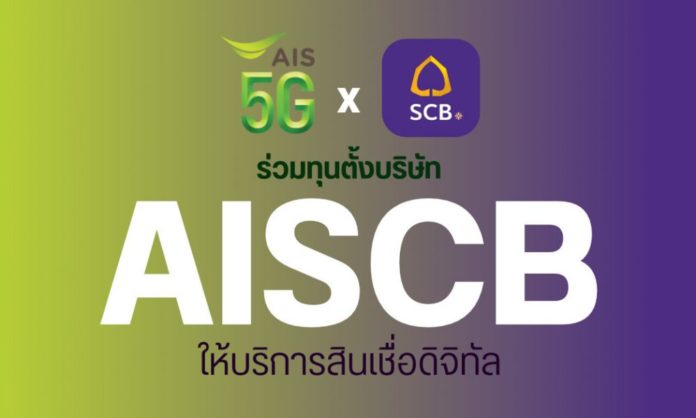 Siam Commercial Bank Plc., (SCB), Thailand's third-largest lender, has launched a venture capital fund with the well known food and industrial giant, CP Group.
The fund will be co-managed by the two companies and will invest in new technologies and digital assets. Kick starting the fund will be an initial US$100 million contribution from each of both SCB and CP group with another up to $800 million sought from new investors.
CP Group chairman, Soopakij Chearavanont, was quoted as saying, "Blockchain technology will change the face of multiple industries … we are in the early days of the promising technology and its impact to various sectors."
News of the fund comes as SCB also made an announcement regarding the formation of a joint venture with AIS to launch a digital lending product. Digital lending is expected to grow strongly in the coming years and the bank has chosen a solid partner to roll out its plans with. The new venture is to be called AISCB and will be equally owned by AIS and SCB on a 50:50 ratio basis.
AIS chief executive Somchai Lertsutiwong, was quoted as saying, "With the increasing adoption of digital technology in many industries, the new company will focus on creating innovative financial services through digital channels for optimal benefits to customers, while bridging the technological gap to enable access to financial services for even more Thais amid the rapid changes taking place."
One of the key enablers of the technology is AIS's digital credit rating and modeling system that is based on its well-established data and analytics business.
The company envisages that by 2024, revenue from its digital business, enterprise business and fixed broadband offerings could make up 30 per cent of its total revenue, up from 15 per cent currently, allowing it to diversify away from mobile subscriber revenue reliance.
The digital lending service is already in trials and could start as early as next year.
The busy time for SCB didn't stop there. A major restructuring was revealed which sent its share price skyrocketing to a new all time high.
As part of the restructuring, SCB will form a new entity called SCBX and will engage in a 1:1 share swap with SCB shareholders, pending shareholder agreement. SCBX will then replace SCB on the stock exchange. It will act as the main holding company for all aspects of the business and will enable SCB to spin off individual companies such as their credit card and data business in a few years' time.
The company also expects to benefit from the restructuring when delving into overseas markets as well as when investing in other businesses.
The bank has aspirations to grow its current market cap of 372 billion to in excess of 1 trillion baht.