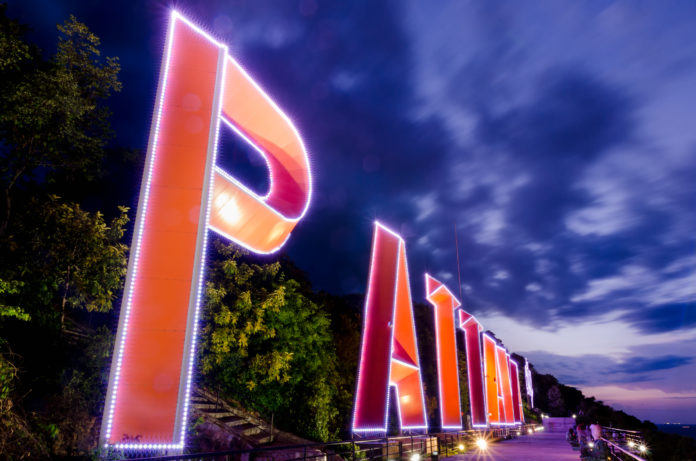 A range of activities and events are planned for Pattaya in the coming months.
Pattaya's City Mayor, Sontaya Khunplome was quoted as saying, "The event schedule is currently for October 22nd – 23rd: Pattaya Music Festival which will continue for four weeks each weekend and is meant to kick off the return of events and Pattaya, on November 19th we will have a Loy Krathong festival, and on November 26th -27th: The Pattaya Fireworks Festival."
The Mayor was also quoted as saying, "Additionally, the "Naklua Walk and Eat Festival is planned to take place at the beginning of December until at least the end of January next year," adding, "Finally, we are also preparing for the Pattaya Countdown Festival for the New Year, which last year was canceled due to Covid-19 and disappointed many people, including the dozens of musicians scheduled. We hope to be able to make up for that this year with a memorable countdown."
Although the proposals are subject to approval from the Center for Covid-19 Situation Administration, (CCSA), preparations are under way for the tentative schedule.
The Mayor was further quoted as saying, "We cannot sit and wait forever, we have to prepare these activities and assume the best for the final months of this year, building activities and events for both domestic and foreign tourists. When/If the CCSA relaxes current restrictions on gatherings, social events, entertainment, concerts, and similar activities we intend to be ready and able to be one of the first provinces in Thailand to resume regular major events. We also want to plan events for musicians and performers who have been out of work for the past six months and have struggled just as much as many business owners."
With the local vaccination rate approaching 70 per cent and a stabilizing, even improving situation emerging nationwide, there was expectation on the part of the Mayor that permission would be granted by the CCSA
Regarding safety at events, the Mayor was quoted as saying, "We hope to be able to safely have all of these events with Covid-19 precautions. We safely held many events last year and learned a lot about how to do so, this year we plan to do the same with some adjustments and working with the CCSA. We have also studied countries overseas, like in the UK, on how they have successfully brought back festivals and events and plan to adapt some of their procedures and policies."
Pattaya City leaders did want to stress that although the event calendar has been released, the events are only in the early stages of planning and that dates and locations could change at any time due to the uncertainties of the Covid-19 situation.