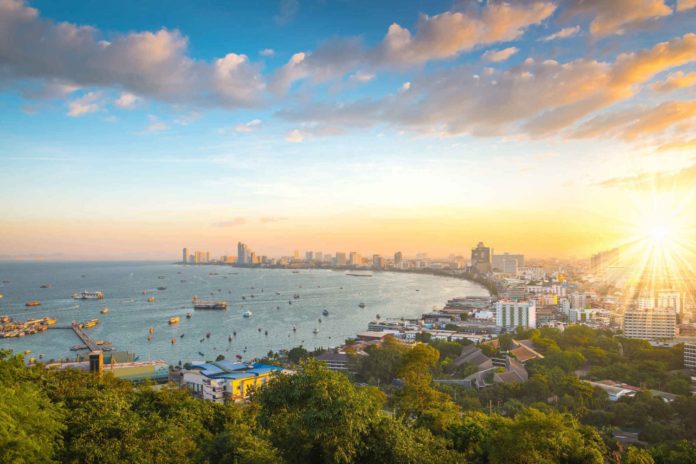 Whilst Pattaya is experiencing arguably its quietest high season on record, the Pattaya City Municipality is making plans for a return to better times, and taking advantage of the quieter period to embark on a number of projects to improve infrastructure and make Pattaya a better place for the future.
A total of 775 million baht has been set aside to cover two multi faceted improvement schemes targeting Naklua and Koh Larn. The schemes are aptly called "Old Town Naklua" and "Neo Koh Larn" respectively and target much needed work in these places, which are increasingly becoming popular tourist destinations.
The schemes will span three years. "Neo Koh Larn" has a budget of 350 million baht and this money will be spent on a total of 21 of projects on the island including a newly built scenic tower, landscape improvements at Tawaen beach and further development of the Hat Tien beach to include a pier, a footbridge and a maintenance center.
Koh Larn is a popular day trip destination for visitors and gets crowded at times, at least in prior high seasons before the Covid-19 era. It hosted around 7 million tourists per year in previous years. The aim is to ensure Koh Larn has all the required capacity in the future to handle returning tourists. The island could be considered a jewel in Pattaya's crown and it is very good to see that it is now in focus for additional investment.
As for the "Old Town Naklua" scheme, 425 million baht has been earmarked to cover 11 projects. Part of the plan is to highlight the heritage and history of the area and give tourists a closer connection to the working lives of local vendors and fishermen.
Within the 11 projects, Chaloem Phra Kiat Park will be improved at a cost of 30 million baht, a new fresh market will be developed at a cost of 4.5 million baht and a five-story car park complete with a botanical garden, a walk-way and a viewing tower will be built at a cost of 96 million baht.
Naklua has long been a popular retreat for long stay tourists but it is hoped that more people will be able to discover its old world charm.
The successful rollout of the Eastern Economic Corridor's wider development plan has also been spearheading other schemes. Future projects will similarly focus on the islands along the Eastern Seaboard including Koh Si Chang which lies off Chonburi and Koh Samet which can be found just to the east of Rayong City, accessible from nearby Ban Phe.