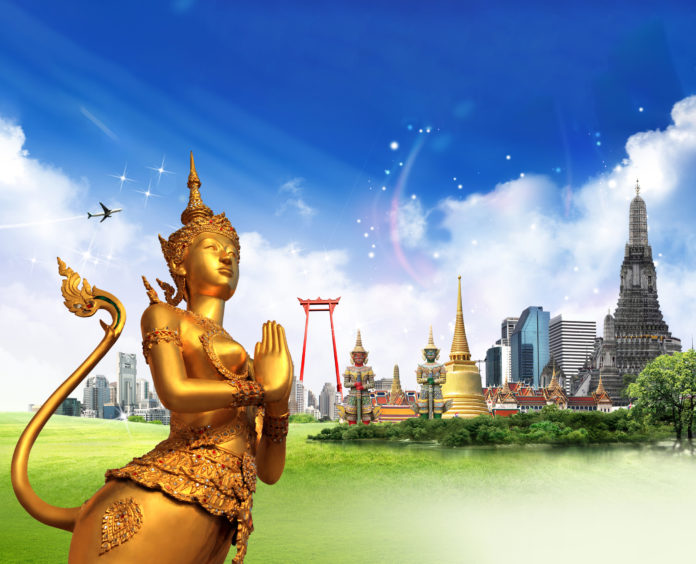 Ensuring that Thailand is a safe destination for travel will be an important factor in restarting tourism. So much so, that a leading group of Destination Management Companies (DMCs), have created 'The Thailand Hygiene Plus Initiative', (THPI). The initiative has 2 main aims.
The first is to establish health and safety guidelines to make Thailand a safe place for travel. The second is to communicate this to travel agencies and tour operators both at home and overseas.
The hygienestandards are based on six specifics, namely, vehicles and transportation, meals, offices, staff, sports equipment and facilities and ground teams. The specifications will be overseen and certified by the Amazing Thailand Safety and Health Administration, (SHA).
The initiative will include methods to prevent Covid 19 infection whilst at the same time provide an enjoyable and relaxing travel experience.
One benefit that Thailand does have to its advantage is that the Kingdom has been largely successful so far in controlling outbreaks of Covid 19 and has had more than 60 consecutive days of zero local infections, something that cannot be said of many countries across the world.
Of course as international travel and tourism restarts it will be important for authorities to maintain their guard against any outbreak, but given that there has been a good history of past success, travellers should feel that they are in safe hands.
Many of the initiatives can already be seen when it comes to domestic tourism, which is already flourishing in the absence of international travel. The fact that Thai citizens don't need to be reminded to wear facemasks is just one example of how safety is being taken seriously.
As regards getting the message out, leading DMCs have become members of the Thailand Hygiene Plus Initiative.
These include Khiri Travel Thailand, Black Rice Travel, Remote Lands, Abercrombie & Kent Thailand, EXO Travel Thailand, Asia Exotica, Destination Asia (Thailand), Go Vacation Thailand, Panorama Destination Thailand, Asian Trails, Tour East, Travel Exclusive Asia Thailand and Smiling Albino.
Founder and Director of Smiling Albino, Daniel Fraser, was quoted as saying, "When COVID hit the industry our collective focus was on the swift and safe return of travel. The implementation of a united standard for future travel, formed through the collaboration of our peers, was natural," adding, "Collectively changing for the better, to create a safe and healthy travel experience for each DMC's travellers shows that we are in this together and stronger as one."
The CEO of Khiri Travel, Herman Hoven was quoted as saying, "With the Thailand Hygiene Plus initiative, responsible DMCs in Thailand are giving international tour operators tangible proof and meaningful assurances that we are taking extensive and proactive hygiene measures in order to restore confidence while travelling."