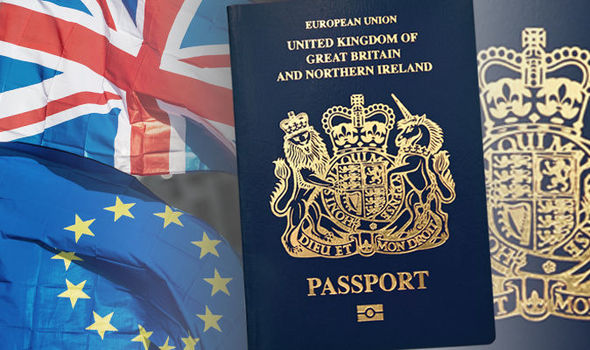 What impact will Brexit have on Brits living in Thailand ?
Living in Thailand, away from the cares and worries of your home country can often seem like a dream come true. However, there are times when the happenings back home can have an effect on our life here and for British Expats, Brexit is one of those times.
We're not saying that the impact is going to be huge but it certainly will leave its mark and there are a few situations we should be aware of.
At the time of writing this article, the exchange rate of GBP to THB is just over 41 baht to the pound, after a rocky 2019 seeing lows of 36 baht to the pound in August we are almost back where we were a year ago. While none of us long term expats thought we would be celebrating an exchange rate of 41 baht to the pound it is certainly the best position we have been in for a while and gives a much needed boost to British expats living on fixed incomes.
Along with the current health crisis affecting China right now and the reduction in Chinese tourists coming to Thailand, Brits & Europeans can be hopeful about exchange rates in the coming year.
How does Brexit affect Brits living in Thailand?
Ordinarily, it only does if you plan to visit Europe for more than 3 months within a six month period, however it may make it less straightforward to get a Schengen travel visa for your non EU spouse. Often it is easier for a British citizen living in Thailand to obtain a tourist visa for their partner as the fact that they are settled together in Thailand strengthens the case that the visitor will return to their home country. Upon successfully acquiring this visa many couples then also decide to visit Europe so their partner can see other beautiful countries and spend some time moving freely within the Schengen area. As the partner or spouse of an EU resident in possession of a UK tourist visa there is often no real reason why a Schengen visa wouldn't be issued. After Brexit with Brits no longer being able to call themselves EU citizens with a right to reside in any EU country this process may become more complicated.
Do you need to renew your passport?
If your passport is not due to expire this year then you do not need to do anything yet.
If your passport is due to expire in 2020 or early 2021, then start making plans to renew now.
If you renew your passport during the first half of 2020, then you may receive either a maroon or a blue passport. If you apply for a new passport after mid 2020, then you will receive a blue passport.
If you need to renew your British passport in Thailand, please contact Key Visa Thailand by email on [email protected] for a simple, hassle free renewal process. Key Visa can also provide services for Children's first passport and lost passport replacement.