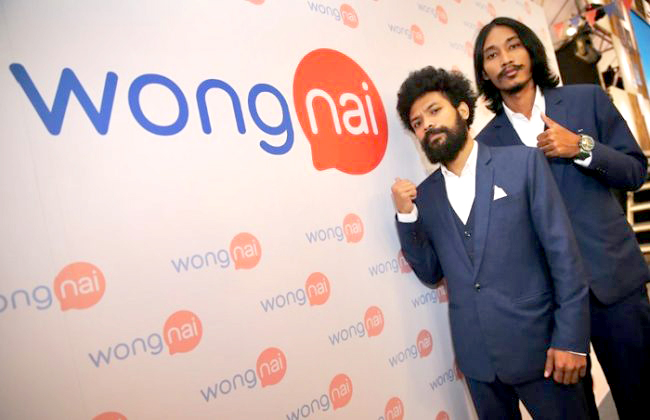 According to Wongnai, a top lifestyle platform in Thailand, the number of newly opened restaurants and eateries in the Kingdom grew by almost double as compared to the previous year. New restaurant openings totaled 70,149 last year, as compared to the 35,613 outlets that were newly opened in 2018. Bangkok lead the way with 18,000 new eateries, followed by Nonthaburi with 3,600, Samut Prakan with 2,300, Pathum Thani with 1,800 and Chonburi with 1,600.
It is the home delivery business that is driving the massive leap in new restaurant openings. The food delivery business grew by 14 per cent last year and is worth 31.8 billion baht.
In order to be successful in the food delivery business you typically need to have an established footing in the restaurant sector. That is not to say new restaurants are now exclusively gearing themselves towards home delivery services. Eating out is still very much a sought after experience, and judging by the number of noodle shops and coffee shops that have opened, people enjoy the environment on offer from various eateries as much as the food.
Still, at the current time people are definitely enjoying a broad choice of quality dishes that can be delivered to their door. It also comes at a time when home delivery is fashionable for groceries too, with even 7-11 now offering a delivery service despite there being 7-11 stores on almost every street corner.
In total there were 320,000 restaurants in Thailand in 2019 of which Thai restaurants were the most popular followed by noodle shops in a close second place.
New openings of café's and coffee shops were up 50 per cent year on year, and were the third most popular food and beverage outlet. With coffee shops, the quality of the coffee combined with ambience and choice of food and cakes were all sought after attributes, as well as the ability to connect to Wi-Fi.
Aside from these three front runners, other new eatery openings included steak houses, Japanese restaurants, bubble milk and tea bars, Isaan restaurants and fast food outlets.
Chief executive of Wongnai, Yod Chinsupakul, was quoted as saying, "Operating a restaurant is the dream of many people but it is not easy. Based on our data, only 10% of new restaurants can stay afloat."
Branding plays a big part. Whether it is to sit and enjoy a coffee, splash out on an expensive meal for a special occasion or as part of the search criteria for an online delivery service, having a strong brand is key. Special offers and refreshed signature dishes are all part of building a solid customer base.
Business development manager at Wongnai, Thitivut Udomchaiyaporn, was quoted as saying, "Operators have to offer delivery to increase sales, and should launch new dishes every quarter, or create special items for delivery."