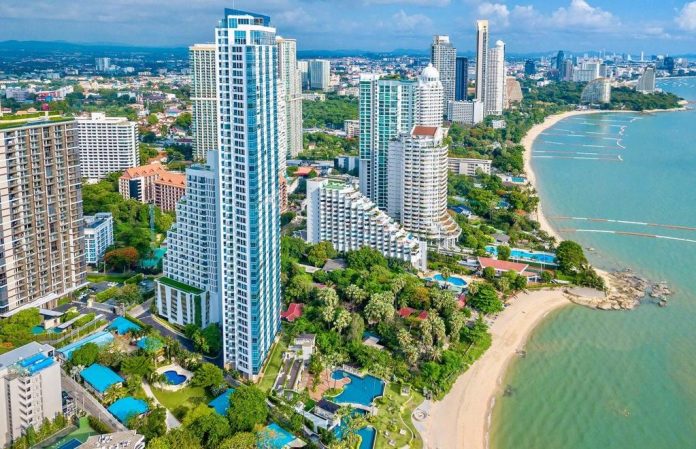 Even in spite of a strengthening Baht, condo sales to foreigners increased in the first nine months of last year, albeit slightly.
The number of units sold totaled 9,427, up 1.8 per cent on the same period the previous year.
However the value of the units fell slightly. The total value was 35.98 billion baht, which was a drop of 5.8 percent over the same period. The data suggests that buyers were mainly interested in lower priced condo units and as such, currency fluctuations had a lower impact on their purchases.
As well, many of the condo units sold in the period were completions of off-plan sales by mainly Chinese buyers. This indicated that buyers were not defaulting on off-plan agreements and were honoring their original purchase.
Acting director-general of the Real Estate Information Center (REIC), Vichai Viratkapan, was quoted as saying, "Most of these condos were booked as off-plan units more than one year ago," adding, "Buyers accepted the unit transfers even though the baht strengthened against the Yuan."
Chinese buyers were behind 57.6 per cent of all condo purchases by foreigners, followed by Russians who accounted for 6.6 per cent of completions.
Bangkok saw the most sales activity with 4,653 units sold, up 6.6% and close to half the total. The value was 23.15 billion baht, down 6.9%. This represents an average price of 4.9 million baht per unit. There was certainly price pressure in Bangkok and the migration to lower price condos was seen more acutely in the capital.
Eastern seaboard locations including Chonburi, Pattaya, Rayong, Sri Racha and Bang Saray came in a close second with 3,505 unit sales completed, down 2.9 per cent on the same period the year prior. The total value was 8.94 billion baht, a slight fall of 1.5 per cent. This equated to 2.55 million baht per unit.
Other regions also saw sales activity, but were more subdued. In Chiang Mai, 382 condos were sold to Chinese nationals worth a total 939 million baht and in Phuket 61 condos were sold with a total value of 252 million baht.
Europeans who were previously the mainstay of condo purchases have largely been absent from the market as currencies in the UK and Europe continue to fall in value. This not only affects the cost of property but also the cost of visiting Thailand, and with many of the owners previously buying for their own residence or for retirement the latter point is just as important.
Condo developers targeting Chinese buyers will need to consider price points as the data suggests that these purchasers are very price conscious.
For this reason it seems that the condo units in provinces outside of Bangkok, along with their lower prices, will continue to attract buyers.