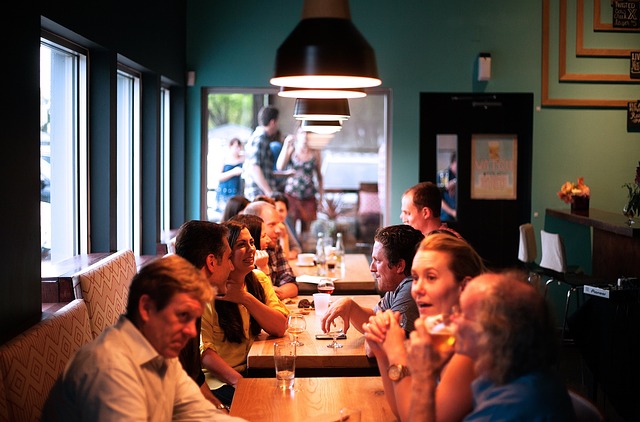 Fraser's Sports Bar & Restaurant is a popular, family friendly venue in Jomtien located near to the well-known Thappraya Airport Bus station in the Chateau Dale Complex, just above the News Cafe in Thappraya Rd.
They have great food including full English breakfasts, gourmet sandwiches, pizzas, pasta dishes, seafood delights, meat dishes and Thai food, as well as a great choice of draft beers including Stella Artois, Heineken, Tiger, Magners and Guinness.
As a sports bar, all the sports you can think of are shown live on 12 large TV screens as well as on private screens in 5 special seating booths.
Fraser's is also home to the Jomtien Golf @ Fraser's golf society that meets three times a week on Monday, Wednesday and Friday to play competitive Golf.
This is a growing friendly society of golfers of different standing who come together to enjoy a few rounds and also meet at Fraser's before and after games for a few well-deserved drinks and some great food.
They welcome all players, including ladies, who either have an IPGC or a current handicap certificate from their home country, or who can put three cards in for a current handicap. If you have an interest in Golf then it is definitely worth heading down to Fraser's to check out the schedules.
The competition fee for each of the games varies between 200 and 250 Baht according to the day's format.
They run a two divisional stableford competition with 1st, 2nd and 3rd prizes in each division, nearest the pin on all par threes for both divisions and they also give prizes in the 2's competition for both divisions.
All tee times are Monday and Wednesday 09:30am and Friday 09:15am unless specified on the schedule board.
Fraser's opens early on Golf days at 7:00am and golfers normally leave between 7:45am and 8:15am according to which course is chosen. There are currently around 70 players and the number is growing all the time.
Near to the bar at Fraser's is a noticeboard where more info can be found and there you can sign up for future events. If you require transport simply tick the box marked "T" on the noticeboard – typically there is a month's worth of booking sheets on the board.
The coming week's golf schedule is posted every Sunday on Fraser's Facebook page and their website, but it is worth noting that with the exception of Friday's, all venues are subject to change.
After the golfing events, presentations take place at Fraser's normally around 6:30pm, when the prizes for the day are presented to the winners. However, if you cannot attend for any unforeseen circumstances your prize will be retained for you until your next visit.
For any further information regarding the golf please feel free to call Glyn on 086 837 5464.
For more about Fraser's please visit their website at http://www.fraserspattaya.com or call 038 251 560