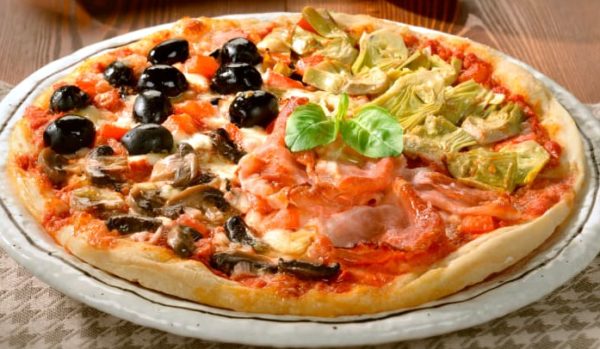 Discover a contemporary Italian restaurant positioned at the prime frontage of the Avenue Pattaya and you would beat Sergio's Pizza Factory. You would also discover authentic Italian cuisine and so much more with Sergio's modern Milanese décor and generations old 'Nonna' Italian recipes.
At Sergio's they begin with authentic Italian recipes, traditional in nature but with a modern twist, recipes passed down from mother to mother for generations.As then and as it is now, it is all about flavour and goodness, exciting our tastes with refined recipes 'just like Mama use to make' and using the healthiest and freshest produce available.
Sergio's is also home to the 'one and only', stone-oven-fired and sourdough pizzas in Pattaya, offering more than 20 authentic Roman style pizzas in three different sizes. Sergio's first unique featureis in itshealthy and natural sourdough yeast that they affectionately call Maria. The yeast is many years old and forms the basis of the sourdough made fresh daily and cold cured for a number of days. Sergio's sourdough is then hand-stretched with artisanal flair to preserve the aeration and texture of the sourdough, before being topped with imported Italian produceand stone-oven-firedto perfection in the traditional Italian manner.
The second unique featureto discover is that Sergio's only uses the finest imported Italian produce including; mozzarella, Parmesan, tomato, prosciutto, pepperoni, pancetta and other fine produce in the creation of their'thin & crispy" authentic Roman style pizzas. You can choose from Italian Classic favourites like;Margherita, Napoletana, Pepperoni, Diavola and Vegetariana, or Gourmet style such as Siciliana, Fruitti di Mare, ProscuittoCrudo – a Parma classic, Capricciosa, Canivora and Quattro Stagioni …to mention a few.
At Sergio's they don't just rest on their laurels of pizza alone, offering an excellent menu of Antipasto, Pasta, Soup, Salads, and Desserts. Choose from classics like Bruschetta, Calamari Fritti, Proscuitto Mascarpone, Minestrone, Gnocchi, Lasagne, Ravioli, Spaghetti al Pomodoro, Penne Arabiata, Fettuccini Bolognese and Spaghetti alla Carbonara, or for Dessert sample delicious 'home-made' Gelato, Tiramisu and Panna Cotta.
Sergio's also offers great value Lunch promotions on weekdays, such as its 'LA DOLCE VITA' lunch special.So spoil yourself and enjoy the good life every weekday with their Italian Two Course Lunch special for only B229*. Savour your choice in Appetisers of a hearty Italian Minestrone Soup or Chef's Garden Salad followed by your choice of Main Courses including an authentic Italian Spaghetti Pomodoro or a Margherita Pizza. Or choose Three Course Lunch for B299*, which includes Dessert choices of Tiramisu or Panacotta.
Fancy a Free Margherita Pizza? Everyday special at Sergio's is the Free Pizza Deal and is available when you order a Caesar Salad and one glass of House Wine/Beer/Softdrink…all for only B299* and you'll get a free Margherita Pizza.
At Sergio's, and as it is in Italy, eating is more than just feeding…. believing in 'La Dolce Vita" or 'the good life' and that dining is more about sharing fine food with family and friends.
Discover the difference today.
Sergio's Pizza Factory.
The Avenue Pattaya,
Second Rd, Pattaya (Central)
Ph: 038 723 928
Pizza lovers love Sergio'