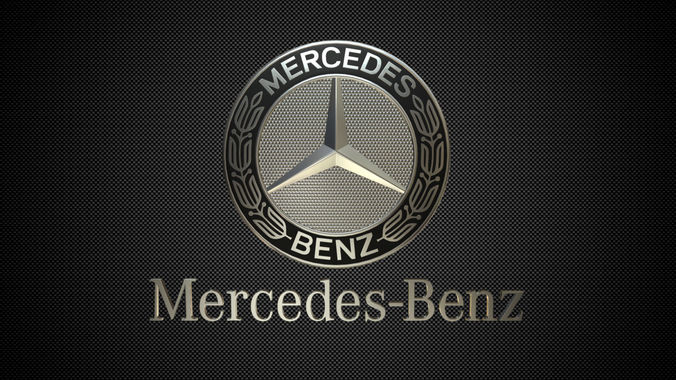 http://www.thailand4.com/.auto/2019-10-02/9d86d9d2d2cfdb82597a9e286b15a579/
Automotive Press Releases Wednesday October 2, 2019 11:07
Mercedes-Benz (Thailand) Limited continues to excite the Thai premium car market with significant expansion in its local production SUV portfolio with the release of new diesel SUV models. The new Mercedes-Benz GLC is a sporty, sleek, and sophisticated SUV with a definitive level of comfort on and off the road. It minimally emits emission and its excellent fuel economy is outstanding at 5.1 L/100 km. The new Mercedes-Benz GLC Coupe is a 4WD vehicle combining utility of an SUV with the attractive design language of a coupe. These latest models are equipped with 'Mercedes-Benz User Experience (MBUX)', an overhaul multimedia system with AI integration, as well as a 'Mercedes me connect', a centralised and seamless connectivity system between owner, the car, and authorised dealers. The new GLC is available in two variants: GLC 220 d LOCAL PRODUCTION at 3,239,000 baht and GLC 220 d AMG Dynamic LOCAL PRODUCTION at 3,699,000 baht. The new GLC 220 d 4MATIC Coupe AMG Dynamic LOCAL PRODUCTION is available for 4,040,000 baht. Interested customers can make enquiries for further details at any of 33 Mercedes-Benz authorised dealers nationwide.
Mr. Roland Folger, President and CEO of Mercedes-Benz (Thailand) Limited begins "During the past year, rising sales in the category of SUV have been an essential attribute for our continuous success, not only in Thailand but also on a global scale. We delivered 820,721 units to our customers last year and this accounts for more than a third of all Mercedes-Benz sales. Among all of our SUV offerings, the GLC is currently one of our best-selling SUVs."
"To reaffirm our leadership in the premium passenger car category, we proudly offer the two latest iterations for our local production diesel SUVs, namely Mercedes-Benz GLC and Mercedes-Benz GLC Coupe. These new models complete our product portfolio for Thai customers and are viable alternatives for customers looking for vehicles that flawlessly fit their needs or lifestyles," adds Mr. Folger.
Mr. Bjoern Gustrau, Vice President of Sales and Marketing, Mercedes-Benz (Thailand) Limited elaborates that "The release of three new SUVs today—which includes GLC 220 d LOCAL PRODUCTION, GLC 220 d AMG Dynamic LOCAL PRODUCTION, and GLC 220 d 4MATIC Coupe AMG Dynamic LOCAL PRODUCTION —means we have seven SUV models for Thai customers comprising locally assembled models, namely GLA 200 Urban, GLA 250 AMG Dynamic, GLC 220 d, GLC 220 d AMG Dynamic, and GLC 220 d 4MATIC Coupe AMG Dynamic, as well as the imported models – GLE 350 d 4MATIC Coupe AMG Dynamic and GLE 300 d 4MATIC AMG Dynamic. SUV models are positively received by customers in terms of feedback and sales are constantly rising. "The new GLC and GLC Coupe are ideal choices for new-gen customers and family owners that prefer driving enjoyment as well as space to store their essentials or relax during their journeys. They are powerful in performance and are also elegantly sharp yet contemporary in look and feel in accordance with the Sensual Purity design axiom of Mercedes-Benz. They come with an all-new LED High-Performance headlamp design and are equipped with new, innovative features fitted with our luxury crossovers such as 'Mercedes-Benz User Experience (MBUX)' which is a personal, on board assistant supporting voice recognition and an ability to algorithmically learn preferences of the driver to create a perfect profile ensuring the driver will stay informed with important information or notifications all the way while the enhanced 'Mercedes me connect' allows a convenient trifecta of connection between driver, the vehicle itself, and authorised dealers of Mercedes-Benz at a touch."