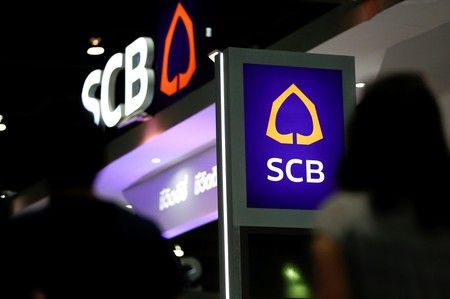 Worldtransfer.online is a service that enables you to transfer money to or from any bank account in the world with ease, and at the best rates.
It is particularly useful for expatriates living in Thailand since using Thai banks can be more expensive and cumbersome. Whether you are buying a condo, transferring in monthly pension payments, repatriating money back to your home bank account after selling a property, or paying suppliers for your business needs, Worldtransfer.online has the best solution.
Simply register online and within 48 hours your account with them will be activated. After activating your account you can transfer into it using CHAPS, BACS or a Credit card and then start sending money to virtually any bank account in the world quickly and securely.
All that is needed is the destination bank's SWIFT / BIC code and/or IBAN account number, depending on the country you are sending to. Your destination bank can easily supply this information upon request.
As for exchange rates, Worldtransfer.online is a payment institution, specializing only in making international payments, and as such has access to wholesale foreign exchange rates that are more competitive than mainline banks.
Worldtransfer.online allows you to access a transparent exchange rate in real time. In 2017, they bought more than 620 million euros in foreign currency, allowing them to access a foreign exchange rate very close to the interbank rate. This means that you can save a lot of money even on small amounts. For example if you are transferring monthly into Thailand the amount of 1500 Euros per month, then you would get 3,689.25 Baht more in Thai Baht than you would using a traditional bank. Multiply this by twelve for each month in the year, then the saving can be over 44,000 Thai Baht, enough for two round trips airfares to Europe.
Yet on larger amounts such as the money to buy a property the savings can be very significant indeed. If you were buying a condo for 8 million baht for example, then you would save 7,538 Euros.
As for the documents required for condo purchases,
Worldtransfer.online will issue you the required, MT 103 Swift document. The Thai authorities accept this bank certificate with a transfer amount specified in THB.
On a 12 million baht transfer the savings rise to 11,285 Euros. Please see the table below for more examples and a breakdown of the rates. There is no maximum limit for transaction sizes. The minimum is only 30 Euros.
As well, unlike traditional banks, Worldtransfer.online charge no fees themselves and there is no commission when you make an international money transfer via their online service. The receiving or intermediary banks may make a charge but this is usually nominal.
The process is swift. Worldtransfer.online will send out the money to the destination bank account on the same day it receives the funds from you, subject to a cut off time. Usually the funds arrive within 2 to 3 days, and sometimes within 24 hours, depending on the receiving bank's policies.
For more information please visit Worldtransfer.online or contact them on [email protected]. Tel 061 608 4830
 Example of transaction at 8 000 000 and 12 000 000 baht in euros: 
                    Traditional Bank
                        Rational Fx
Exchange rates (EUR/THB)
0.0267 (about 3% margin)
                        0.0259
EUR equivalent for 8 000 000 THB
214 107.54 €
207 684.31 €
EUR equivalent for 12 000 000 THB
321 161.31 €
311 526.47 €
Currency Exchange
0.5% (usually but variable depending on bank, amount and customer)
                 No exchange fees
Fixed costs
50€ (Depending on the bank-can reach 190€)
5€ but Offered for the first transaction
TOTAL in EUR for 8 000 000 THB
                    215 228.07 EUR
                207 689.31 EUR
TOTAL in EUR for 12 000 000 THB
                    322 817.11 EUR
                311 531.47 EUR
DIFFERENCE FOR 8 000 000THB : A real gain of 7 538.76 €

DIFFERENCE FOR 12 000 000THB : A real gain of  11 285.64 €
You receive a pension or retirement each month from France?

   Example of transaction at 1500 euros per month in THB:
                       Traditional Bank
                        Rational Fx
Exchange rates (EUR/THB)
37.3644 (Environ 3% de margin)
38.52 
Counter-value in euro for 1500 EUR
56 046.60 THB
57 780 THB
Currency Exchange
0.5% (usually but variable by bank, amount and customer)
              No exchange fees
Fixedcosts
50€ (Depending on the bank-can reach 190€)
Normally  5€ (OfferedThailand)
TOTAL en THB pour 1500 EUR
                       53 898.15 THB
                   57 587.40 THB
DIFFERENCE FOR 1500 EUR SENT IN THAILAND 3 689.25 THB

On a year 3 689.25 X 12 =  44 271 THB of real

You save 2 Ticket Paris / Bangkok at 21 780 THB Roundtrip. ( Air France )
We compare for you for transfer 1000 €