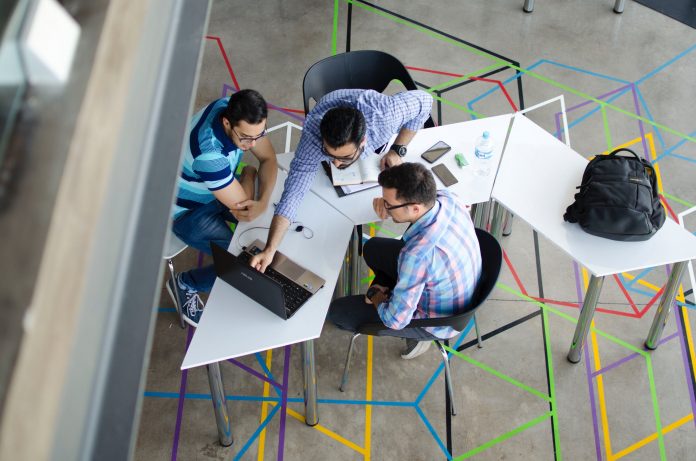 Co-working spaces have recently become all the rage of late as they boast affordable, flexible hot-desking with the benefit of an immersive experience.
Boosted by an ever-increasing mobile workforce, new startup entrepreneurs and technology that allows anyone to work from anywhere, co working spaces are increasing in numbers.
They look and feel like large modern coffee shops with big shared desks, sofas, been bags, bright colors and plenty of light. However, co-working spaces have some significant distinctions.
One of the most sought after aspects for many is the ability to mingle with like-mindedentrepreneurs who may be in the process of commencing a startup. Many people meet at these places, swap ideas, form partnerships, and grow their enterprises just by meeting the right people at the right time, something that may be more difficult to achieve in a coffee shop.
Also some co-working spaces provide a mailing address where you can receive important documents as well as allow you to provide a corporate address on websites and business cards etc.
Other benefits include meeting rooms, event workshops, and the possibility of upgrading to small private office spaces whilst still maintaining the community work advantages.
Freedom to hot-desk and to come and go as you pleasefor a modest fixed cost each month, without a long lease contract is also a draw.
It is little wonder then that Bangkok is seeing a significant rise in co-working spaces entering the market. In 2013 there were 21,574 square meters of co-working space available in the city, but within the last 6 years this has risen six-fold to 123,570 square meters in over 120 locations. It is expected that this number will rise by 50 per cent in the next two years.
With hosting companies such as WeWork hitting the headlines, expect more major players to enter the sector. Indeed WeWork alone is expected to provide an extra 20,000 square meters of co-working space in Bangkok spread over 5 locations by the end of 2021.
Theassociate director of research at Colliers International Thailand, Phattarachai Taweewong, was quoted as saying,"Despite an economic downturn, big co-working space players continue expanding their spaces in Bangkok as Thailand is a new production base for businesses relocating amid the trade war."
Co-working spaces are also being looked at carefully, not only by individuals, but also by companies wishing to relocate to Bangkok. Office space is in short supply, whilst at the same time, many new staff like the open environment of co-working spaces. It makes sense to start with a flexible arrangement.
Mr. Phattarachai was also quoted as saying, "These companies will use co-working spaces until new office supply enters the market over the next few years," adding, "Some firms want to attract talented people who prefer using co-working spaces."