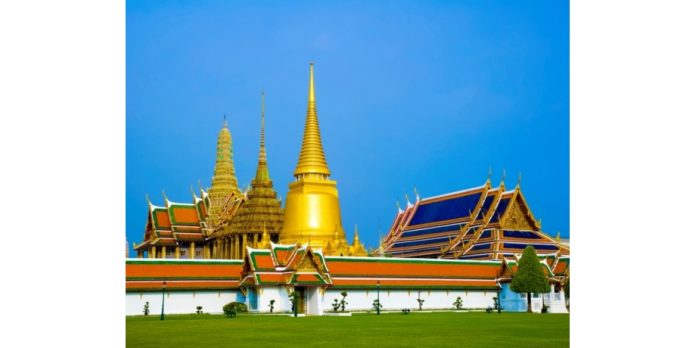 The Culture Ministry and the Designated Areas for Sustainable Tourism Administration (Dasta) have selected Bangkok and Sukhothai to be put forward to compete for the Unesco Creative Cities awards in November 2019.
According to the director-general of Dasta, Thaweebhong Wichaidit, Sukhothai won its place because of the large amount of local handicrafts on offer that helped to make the city a creative centerpiece. Bangkok was selected as the City of Design.
The two cities were nominated after much consideration with several other places also in the running. Four cities were eventually short listed in a tight race. The four were the above-mentioned two cities as well as Nan and Suphan Buri.
Regarding the two cities that were not nominated, Mr. Thaweebhong was quoted as saying, "Even though two were not picked by the ministry this year, we will keep improving communities to be ready and resubmit them once again for the next contest in two years," he said.
Thailand has been nominating cities from 2015 onwards, and since that time the Kingdom has already won two Unesco Creative Cities awards. Chiang Mai was awarded the City of Crafts and Folk Arts accolade in 2017 whilst Phuket was awarded the City of Gastronomy award in 2015. The awards take place every two years.
All is not lost for Nan since although it was not nominated this year, an injection of funds to the tune of 54.4 million baht will be provided to enable the province to develop creative tourism in readiness for the next time.
A memorandum of understanding was signed between the Tourism and Sports Ministry, Dasta and Chulalongkorn University in order to prepare in earnest. Many tourists, especially Chinese independent tourists, travel to Nam province via Luang Prabang in Laos.
Nan will also be home to a number of projects along the Andaman coast showcasing the various ethnic groups including those from the Myeik province in Myanmar.
According to the deputy permanent secretary for tourism and sports, Anan Wongbenjarat, Thailand's tourist industry is holding up well even though there may be a global economic slowdown looming.
Thailand is expected to see 40 million international tourists this year. As well 130 million domestic trips are expected to take place in the same period.
Tourism is also under pressure due to a strengthening of the Thai baht and a number of weakening currencies such as the Chinese Yuan and the British Pound. Yet even in spite of the fact that costs have increased slightly for some travellers to Thailand, tourism growth continues.