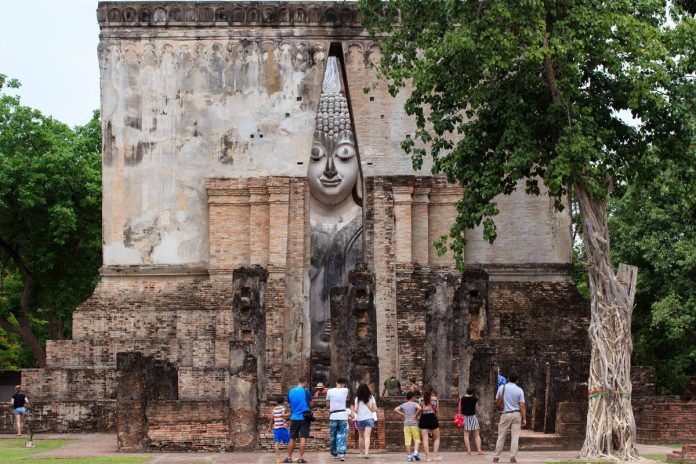 Cambodia was the destination of choice for 3.3 million tourists in the period from January to June this year, marking a robust rise of 11.2 per cent over the same period last year. The numbers were released in a report from Cambodia's Ministry of Tourism.
Ministry spokesman Top Sopheak was quoted as saying, "In our view, the tourism sector is developing positively. The number of foreign tourists visiting the country continues to grow," adding, "Tourists from certain countries have indeed decreased but this is a normal market trend that should not worry us because, overall, the number of tourists has increased."
Much of the growth was due to a massive surge of Chinese tourists visiting the country. Chinese visitor numbers grew 38 per cent year on year and stood at 1.2 million in the first half, amounting to more than a third of all inbound tourists.
Sopheak was also quoted as saying, "The number of Chinese tourists is rising everywhere, not just Cambodia. But in the case of Cambodia, the close diplomatic ties with the Chinese government and the increase in investment coming from that country is certainly helping attract more tourists."
Visitors from Vietnam, Laos, and Thailand, took second, third and fourth positions in the rankings respectively.
The famous Angkor Archaeological Park, which was one of the country's main draws actually saw an 8 per cent decrease in visitors as tourists explored the capital Phnom Penh, and various beach resorts.
By 2020, Cambodia is expected to welcome 7 million foreign tourists a year.

Japan's Q2 GDP beats forecasts
Japan's Q2 economic growth came in at a higher than expected rate, bolstered by a ten day holiday in honor of the new Emperor. GDP grew 0.4 per cent versus an expected 0.1 per cent. It marked the third consecutive period of expansion.
Another reason for the outperformance could well be attributed to a surge of consumer buying ahead of new sales tax increases that are due to come into effect on October 1st. This rush to buy may also spill over into Q3, bolstering the next quarter's numbers.
Yet, looking forward some headwinds are emerging that include the continued trade wars between China and the U.S. as well as trade friction between Japan and South Korea.
Yuichiro Nagai, senior economist at Mizuho Securities was quoted as saying, "There is uncertainty over where the trade war will go… With the US presidential election coming next year, however, I believe the main scenario is that they will find a compromise plan."
Philippines cuts interest rate to 4.25 per cent
After economic growth posted its weakest print in 17 quarters, the Philippine central bank cut the country's benchmark interest rate by 0.25 per cent to 4.25 per cent, with the possibility of further rate cuts to come.
GDP in the second quarter rose just 5.5 per cent compared to a forecast of 5.9 per cent, and below the target of 6 to 7 per cent for the full year.
Inflation expectations were trimmed back slightly to 2.6 per cent this year from a previous forecast of 2.7 per cent.
The governor of Bangko Sentral ng Pilipinas, Benjamin Diokno, was quoted as saying, "The benign inflation outlook provides room for further reduction in the policy rate as a pre-emptive move against the risks associated with weakening global growth."