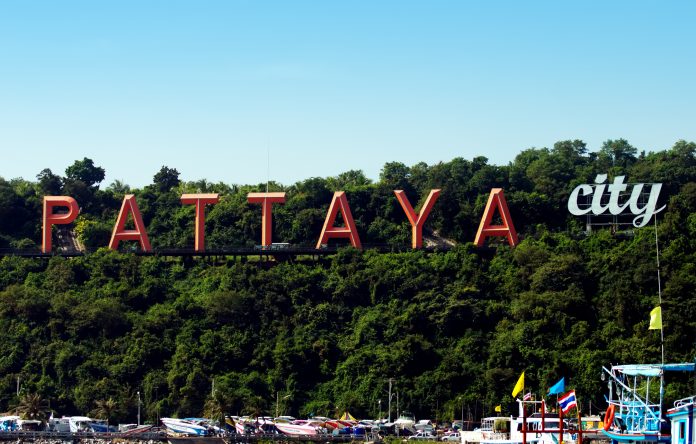 In a unique three-way co-operation between Pattaya City, the Eastern Economic Corridor (EEC) Office and the Thailand Convention and Exhibition Bureau (TCEB), plans are underway to develop Pattaya into a meetings, incentives, conventions and exhibitions (MICE) center of excellence.
The TCEB has put the city on a shortlist of 5 locations that will be developed. The other four places are Khon Kaen, Phuket, Chiang Mai, and Bangkok.
Pattaya is strategically located in the middle of the EEC project and is a popular resort location easily reached from Bangkok. It will be even easier to travel to Pattaya in the future as large infrastructure projects such as high-speed rail links and the expansion of U-Tapao airport take place.
Mr. Chiruit Isarangkun Na Ayuthaya, president of the TCEB was quoted as saying, "These movements are the main supporting factors for leveraging the development of Mice businesses in Pattaya City."
Pattaya is already well served by a superb array of hotel and convention facilities that are perfect MICE venues for international gatherings.
Last year Pattaya welcomed 169,629 MICE visitors and ranked as the third most visited city for MICE purposes, just behind Phuket and Bangkok.
In Pattaya some 16 billion baht in revenue was generated by MICE activity and this is expected to grow at a fast rate going forward. Activities in the EEC area and in Pattaya in particular include industrial events, sports events, and cultural events.
A proposal to construct a new convention center in the Pattaya area is currently being considered with plans expected to be finalized in mid 2020. Hotels can be promoted as hosts to MICE visitors if they achieve certain standards.
Supawan Teerarat, senior vice-president for strategic business development and innovation at the TCEB was quoted as saying, "At this time, TCEB has encouraged more hotel operators to be certified under the Thailand Mice Venue Standards or TMVS."
The TCEB is also expected to press ahead with its new "7 Mice Magnificent" theme next year, which will promote new MICE routes in the EEC. Locations that will be included will be the Na Kluea community and the Ban Takhian Tia community enterprise. The TCEB will spend approximately 6.5 million baht promoting the project. Other venues outside of Pattaya are also being promoted including some in Chonburi, Sri Racha and Rayong since there are a number of good hotels in all of these places.
In addition, the TCEB will enter a MoU with Burapha University and Kasetsart University's Sri Racha campus so that it can provide more human resources to target MICE business in the region and to increase the number of people employed in the MICE sector.