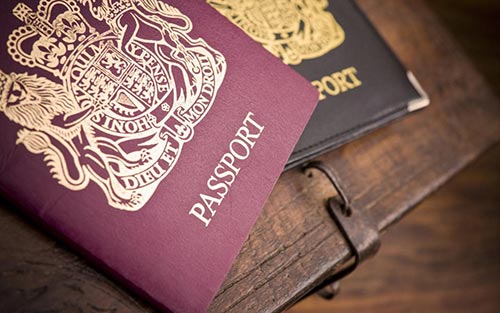 When a foreigner travels to Thailand if they are planning to stay more than 30 days then they need to obtain a visa from a Thai embassy or consulate. Many first time travellers to Thailand, fall so much in love with the country that they immediately plan to return for a longer and sometimes even indefinite stay. In this article we cover the general options for getting a Thai visa from the UK.
There are a number of Thai consulates in the UK, the most well known being Hull, Liverpool and Cardiff. and one embassy which is located in London.
London have recently changed their policies and started using an online visa application system but most of the other consulates are still accepting email and walk in applications. London are also the only consulate in the UK who can issue a multi entry non B visa for foreigners who wish to work in Thailand and some other consulates such as Hull need to get their marriage and business visas approved by London. Multi entry non o visas are no longer available from any of the Consulates or the Embassy.
Applying for a tourist visa remains relatively simple and is usually applied for by visitors who wish to stay more than 30 days but less than 6 months and will not be working in Thailand.
For a single entry tourist visa, the requirements are normally just your passport with six months and two pages remaining, two recent photos, confirmed return or exit tickets plus the application fee of £30.
If you want to stay longer than 90 days (60 plus an extension of 30 days) then you can apply for a multi entry tourist visa which has more requirements including 6 months bank statements showing an ending balance of £5000, a letter from your employer if you are employed, return or onward flight tickets and reservation for your first hotel or accommodation in Thailand, as well as the passport and photo requirements as per the single entry visa and application fee of £160 including processing fee.
If you are planning to work in Thailand you will need to apply for a non Imm B visa, if you are applying from any consulate except London then you can usually send the required documents by email and when the visa is approved you will need to travel to the consulate to have the visa attached to your passport. The requirements are subject to frequent change but generally include:
Invitation letter from your employer in Thailand
Employment Contract
Copy of company registration certificate
Copy of last three months tax, social security and VAT payments
Some consulates may ask for your current work permit or work permit application depending on your individual circumstances.
If you are married to a Thai national, have a Thai child or wish to retire in Thailand then you can apply for a Non O visa.
If you are over 50 and have a private pension, you can show 3 months bank statements or if you don't have a private pension you can show savings of £10,000.
If you are state pension age then you can show 3 months bank statements with your state pension being paid into your bank or a letter confirming the amount from DWP.
If you are married to a Thai national you need to provide your marriage certificate and copy of your Thai spouse's ID card as well as bank statements showing adequate funds to cover your trip to Thailand.
If you are already in Thailand, you may find it easier to travel to a nearby country to obtain a new Thai visa and Key Visa offer visa run services to both Laos and Cambodia. For more information on our services for foreigners in Thailand please visit keyvisathailand.com