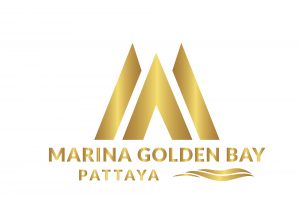 Global Top Group, the leading luxury developer in Pattaya,recently announced the official launch of Marina Golden Bay with a lavish grand Opening Party on the 1st June.
Marina Golden Bay, which won the "Most Potential Investment Real Estate Award" in Pattaya, is guaranteed to transform Pattaya city into a world class destination. This project will be built in Central Pattaya on a land mass of 15 rai, purchased at three times higher a price than the price of land in the Jomtien area, which goes to show the strength of this company.
In the words of Mr. Heli, owner of the project, "We sell a luxurious lifestyle, not concrete."
Global Top Group has more than 40 years' of experience in the construction and real estate development industry.  They do have their own construction
Company and never need construction assistance from any third party. Under Global Top Group, they have their own Full Management services such as sales, marketing, rental, maintenance, housekeeping as well as after sales service.  Mostly their investors are from the other countries in which Global Top Group help and assist their investors through their rental department who specializes in looking after their investment.
Marina Golden Bay is a condominium with three towers each with a special name (Victoria, Geneva and Elya),in the shape of the "sail" of a boat.  The inspiration of this project is to give the feeling of being in the open waters with a relaxing cozy ambience like on a cruise ship that truly delivers peace and tranquility.  Global Top Group's main objective for its design is to show a world class luxurious living lifestyle surrounded by a lush water park and tropical gardens.
Everyone has a dream of owning their own piece of heaven, their special place to call home.  Marina Golden Bay offers their investors its smart designed, tranquility and classic coziness one imagines when they think of home.
The 27thfloor of each tower will feature a 65-meter infinity pool extending off the sides of the buildings with high ceilings where you will experience breathtaking panoramic views of the city.
The Sky Restaurant and Lounge will be located on the 51st floor, the highest point in Pattaya to dine with family and friends, or just enjoy the outstanding views of Pattaya.
Investors will experience living in smartly design units and in addition to this luxurious and convenient lifestyle, a shopping mall and 5 Star Boutique Hotel will also be built on the premises. This is surely a place to live whereeverything's at your fingertips.
Marina Golden Bay are offering Special Pre-Sale Prices before construction commences.  Marina has sold many units during this pre-sale period and investors are satisfied with their investment and future investors have a great opportunity to secure their own smartly designed unit.
For more information on this exciting project visit City Garden Tower on 3rdRoad to get the full details on the pre-sale pricing and special offers or call 0907-417-417.
We look forward to Global Top Group expanding its legacy and sharing with us its unique and iconic designs in the years to come.