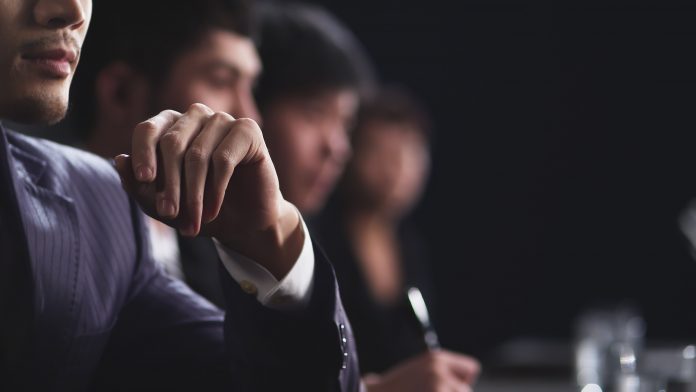 Singapore
A consortium of Singapore investors acquired a majority stake in ABCC Exchange, a global crypto exchange based in the city-state, aiming to scale the company into a global crypto exchange platform. The consortium of investors, led by ABCC Exchange co-founder Calvin Cheng and Singaporean investor Eric Cheng, will continue building ABCC's presence in Europe and Southeast Asia, the two primary markets of the platform, following the acquisition of controlling majority stake. With offices in Malta and Gibraltar, ABCC Exchange has a daily trading volume of $35 million with communities in 12 different languages. It claims to be one of the top 10 exchanges in the world by volume for the most part of the second half of 2018. The acquisition comes at a time when Singapore regulators join others around the world in stepping up their scrutiny of digital-asset trading.
Vietnam
Ho Chi Minh-based asset management VinaCapital sold nearly 3.9 million shares of technology giant FPT Corporation to Australia's Macquarie Bank and Florida Retirement for around US$7.34 million. According to Vietnam Securities Depository, VOF Investment Limited has transferred 3.05 million shares to Macquarie Bank and 500,000 shares to Florida Retirement. Macquarie Bank had earlier purchased over 1.572 million shares, equivalent to 5.74 per cent of entertainment group Yeah1's charter capital, becoming a major shareholder in the Vietnamese entertainment group.
Vietnam
Japan's Taisho Pharmaceutical Holdings has proposed purchasing nearlyone million shares in Vietnam-listed DHG Pharma JSC, lifting its ownership to nearly 35 percent, according to a disclosure by the Ho Chi Minh City Stock Exchange. The Japanese pharma company would spend around US$3.7 million to buy the shares.
Indonesia
Go-Jek, Indonesia's most valuable startup, is choosing an adviser to help with fundraising as it expands rapidly in the competitive Southeast Asian ride-hailing industry. The firm recently asked investment banks to pitch for a role working on its ongoing financing round. Go-Jek could seek to bring in as much as US $2 billion additional capital from new investors. The Jakarta-based startup is intensifying its push against larger rival Grab. The two most valuable startups in Southeast Asia are going head-to-head in everything from ride hailing to mobile payments and food delivery in Indonesia, Singapore and Thailand.
Philippines
Philippines-focused blockchain remittance startup SendFriend has raised US$1.7 million from eight investors including MIT Media Lab, Barclays, the Mastercard Foundation, Ripple, Techstars, Mahindra Finance, 2020 Ventures, and 8 Decimal Capital. It aims to enable Overseas Filipino Workers (OFWs) to securely transfer USD to PHP at the lowest rate available. The funds raised will be used to build out the team, focus on community engagement, and marketing efforts. Founded in 2017, SendFriend claims to offer a secure, intuitive, and low-fee solution that reduces the cost of remittance payments by 65 percent from the industry average. The blockchain-based startup reported that more than $45 billion in fees on remittance services, which often take 3-5 days, was spent last year by the millions of migrants in the US who send home more than $650 billion in remittances. It plans to launch in New Jersey in the US before expanding its presence to other states.