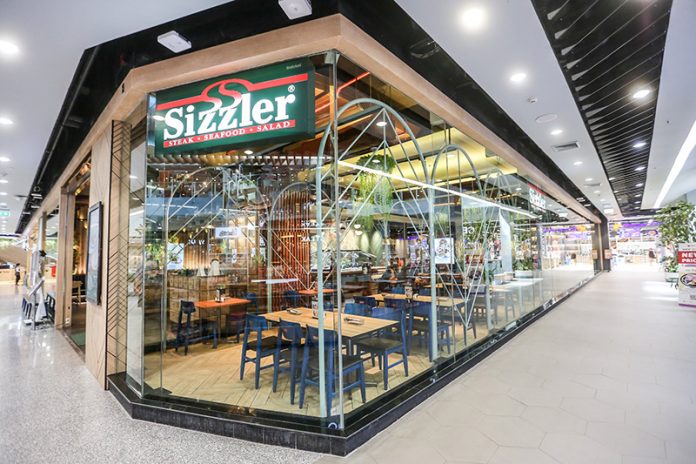 SLRT Ltd., the operator of the famous Sizzler restaurants has started a delivery service. The move came as the company saw significant growth in takeaway orders in the last couple of years.
The service will be available from 25 Sizzler restaurants in Bangkok and other cities. Customers can order from 10am to 9pm every day by calling 1112 or by using the Sizzler website or App.
The company's assistant vice-president, Nongchanok Stananonth, was quoted as saying, "Sizzler delivery service is a Thai initiative," adding, "We won approval to launch the service here because Thailand has the highest number of Sizzler restaurants and the highest growth in Asia. Thailand has a proper demographic and trade zone, and delivery service has become a trend."
To start with, a compact menu featuring ten of Sizzler's favorite dishes will be on offer including Grilled Chicken, Pork Loin and BBQ Spare Ribs.
Ms. Nongchanok was also quoted as saying, "We are riding the delivery wave to service our regular customers, who have many food choices in the market both in steaks and other kinds of food," adding, "We also want to lure new customers who have never tried Sizzler."
The company expects delivery orders to represent 15% of total sales with up to 30 orders per day per branch.
Cyber security in the auto industry gets attention.
According to a report by SAE International and Synopsys Inc., 84% of professionals in the automotive industry are anxious that their companies' cyber security policies are not addressing the swift pace of technological change.
More worryingly is that 30% of companies reportedly don't even have a dedicated cyber security team in place.  It is not surprising then that cyber security in the auto industry is increasingly in focus.
The director of ground vehicle standards with SAE International, Jack Pokrzywa, was quoted as saying, "SAE members have sought to address cyber security challenges in the automotive systems development life cycle for the last decade and worked together to publish SAE J3061, the world's first automotive cyber security standard," adding, "Armed with the findings of the study, SAE stands ready to convene the industry and lead development of targeted security controls, technical training, standards, and best practices to improve the security, and thus the safety, of modern vehicles."
Other statistics from the report showed that 62% of participants said they didn't have the cyber security skills needed during product development.
Co-general manager of the Synopsys Software Integrity Group, Andreas Kuehlmann, was quoted as saying, "This study underscores the need for a fundamental shift — one that addresses cyber security holistically across the systems development life cycle and throughout the automotive supply chain."
Developer AP to launch 39 new projects
Well-known residential developer AP (Thailand) Plc. announced that it will launch 39 new projects this year. Most of the new developments will be low-rise comprising of town houses and detached houses. These are quicker to build and are more in demand, even though a significantly larger amount of land is required. The 39 projects in total are expected to be worth 56.8 billion baht.
Chief executive Anuphong Assavabhokhin was quoted as saying, "The property market remains reliant on the domestic economy," adding, "But with many risks such as local politics, the global economy and new lending curbs, we should be more cautious."
The low rise projects will make up around two thirds of the new offerings with the remainder coming from four strategically located condo projects including Aspire Asoke, Rhythm Ekamai Estate and Aspire Sukhumvit-On Nut.