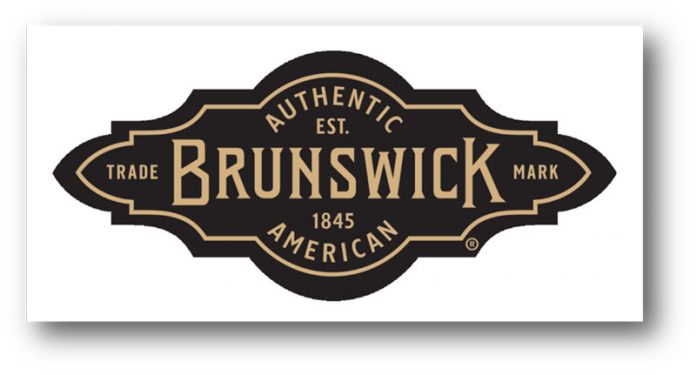 Whether you are a professional who requires only the very best equipment, or a social player looking for an entertaining and enjoyable evening, SEARA Sports and our range of Brunswick tables and accessories will ensure you have everything you need to clean up on the baize.
SEARA International prides itself on their association with world leading premium brands. We market to customers who want a premium playing experience and a product that meets the specifications of the Pool and Billiards Association for accuracy and perfection of play. Brunswick SuperSpeed cushions have been the standard in the industry for over 70 years and are used on all Brunswick branded tables. They are made to Brunswick's exact specifications from a proprietary rubber formulation resulting in more controlled ball penetration, greater accuracy in rebounding and an exceptionally consistent rail on every table.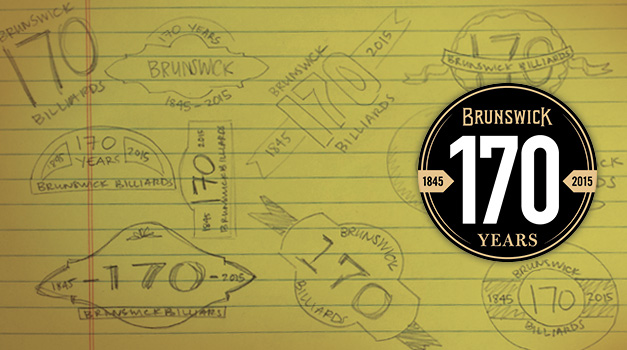 SEARA is the official Brunswick distributor in Thailand and we offer a full range of Brunswick accessories and cloth, so when the time come to replace cues, cue rests, balls, triangles, and the cloth, you can rest assured we have everything you need to get you back in the game!
Brunswick Billiards offers a unique heritage of making family-time fun, producing quality crafted billiards tables and games room furniture for over 170 years. Today this tradition endures in tables that are renowned as the world-leaders in quality and craftsmanship. Each table is treasured as an heirloom where playing skills are passed on from generation to generation and memories are made in every game you play.
Five Reasons Why You Should Buy From SEARA
1. WE are the OFFICIAL Brunswick Distributor in Thailand
2. No chance of finding a cheap copy when the table is put together
3. WE provide full warranty replete with an award winning after-sales service
4. WE carry a full range of accessories and Brunswick furniture to compliment your pool room
5. WE have been in the pool table market for over 25 years.
Beneath the crafted lines and refined styling is innovation after innovation engineered and improved since the first Brunswick table in 1845. Today this means every shot you take is supported by accuracy and perfection in quality construction details on a table that is built to be enjoyed by many generations to come.
As tastes evolve, and the demands of players have increased, Brunswick has led the way, designing game room products that fit modern recreational and design trends. Working closely with furniture design leaders from Europe, High Point, North Carolina, and California, Brunswick is renowned as the brand that keeps pace with prevailing tastes around the world. Brunswick consistently advances the product design and integrity that professional and amateur players have come to expect and rely upon.
Five important points to remember when buying a pool table
Before you make a purchase, you need to know what to look for in a pool table. There are many features to consider, here are just a few.
1. Levels
It is imperative that the table is level for proper play. Some tables can be adjusted at the bottom of the legs. Look for a table that can be adjusted
2. Quality
Look for solid hardwood used in the construction. These types of tables will be more durable. Support beams should run the full length of the table and be locked into cross-members. Look for slate that is backed with a minimum 0f ¾ of an inch wooden support
3. Slate
Diamond honed slate surfaced is the best. Quality manufacturers use 3 piece slate cut from one slab. Slate should be ¾ inch thick
4. Felt
Check the wool content, quality felt is usually 80% wool 20% nylon. The best method is to glue and screw the felt in place, cheaper variations use light glue and stapling which in a short time will come undone
5. Warranty
Choose a table with a long warranty with a company who provides back-up and support.
The quality and attention to detail of a Brunswick premium table will enhance any surrounding and add unaccountable value to your recreation time. Brunswick tables meet the World Pool – Billiard Association Equipment Specifications and Construction Standards – in particular the playing bed and the cushion construction.
SEARA and Brunswick has everything you need to build a one-of-a-kind game room including shuffleboard, table tennis, football and air hockey tables. Add another dimension to your gaming experience and create a room right in your home that offers hours of entertainment for players of all ages and abilities.
The playing experience on a Brunswick is a culture all its own.