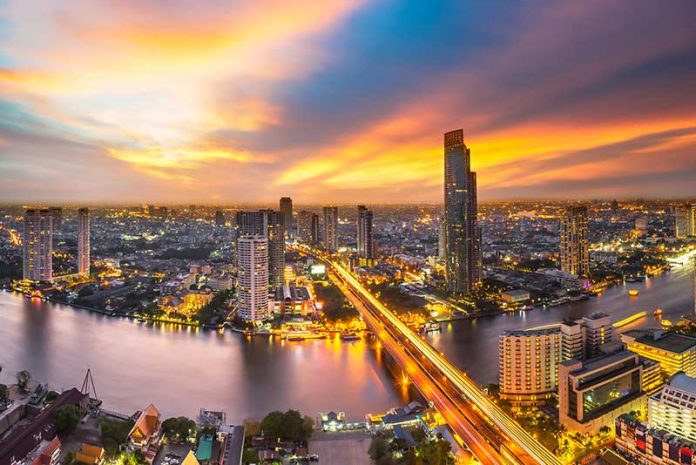 The Thailand Convention and Exhibition Bureau (TCEB) has been recognized for its outstanding performance in the most recent Global Destination Sustainability (GDS) index.
The index sees Bangkok in second place amongst all other Asian destinations that are included in the rankings.
The index measures such factors as convention bureau strategy, environmental sustainability strategies and industry supplier support.
The TCEB is a public organization that was established by royal decree in 2002 to promote Thailand as a MICE (Meetings, Incentives, Conventions and Exhibitions) destination. In 2018 the bureau had a budget of 958.5 million baht and aimed to produce 124 billion baht in revenue from MICE initiatives. The TCEB's budget for fiscal year 2019 sees savings being made and stands at 894.7 million baht. One of the aims of the TCEB is to ensure that as far as possible Thai culture and Thai arts take a role in events so as to promote the Kingdom's national heritage.
It was the first time that Bangkok and the TCEB had taken part in the GDS Index and to win second place in Asia was certainly a well-received accolade.
The president of the TCEB, Chiruit Isarangkun Na Ayuthaya, was quoted as saying, "Given the fact that international Mice [meetings, incentives, conventions and exhibitions] travellers increasingly focus on sustainability, while the GDS Index aligns with the UN Sustainable Development Goals, this ranking certainly benefits both the Mice industry and Thailand at the same time."
Mr Chiruit has been a strong proponent of the sufficiency economy philosophy and has held numerous high level posts including the Director-General of the Crown Property Bureau and the Lord Chamberlain of the Royal Household.
He began his four-year tenure as the president of the TCEB on the 15th May 2017. As the TCEB president, he has been spearheading initiatives to ensure that the MICE industry becomes a key sector in the Kingdom. He has also been eager to promote the growth of MICE projects outside of Bangkok in cities such as Pattaya, Khon Kaen, Phuket and Chang Mai.
The GDS index ranking showcases Thailand's dedication to upholding international standards for meetings and events and also ensuring that these can be held with environmental sustainability in mind.
The top five positions in Asia were awarded to Tokyo, Bangkok, Goyang in South Korea, Sapporo in Japan and Dubai.
On the global front, Scandinavia did well with the highest positions overall being awarded to Gothenburg in Sweden, Copenhagen in Denmark, Reykjavik in Iceland, Oslo in Norway and Uppsala, also in Sweden.
On the global index Bangkok came in at a very respectable 21st position.