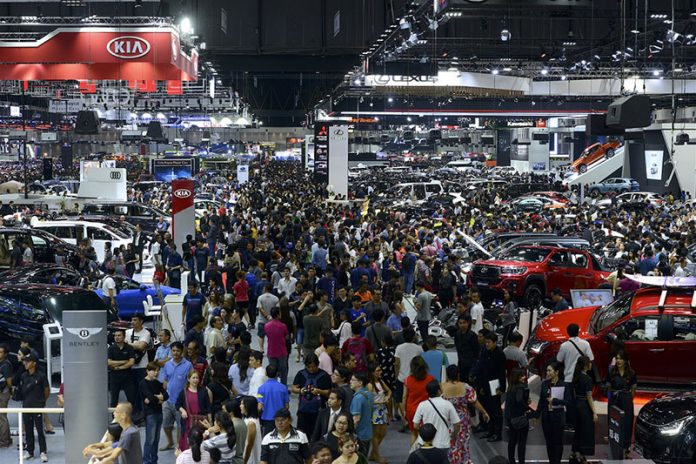 As the total number of cars sold in Thailand are still being calculated for 2018, experts say that both 2019 and 2020 should see robust growth and should top 1 million units in sales each year.
Once fully tallied, car sales for 2018 arealso likely toexceed1 million units, a rise of 15 per cent from the year earlier. Yet, rather more moderate growth is expected over the next two years.
The projections follow the success of the 35th Thailand International Motor Expo, which saw good growth in attendees and sales.
The show, which ran for 12 days at Muang Thong Thani, recorded over 45,000 car bookings, an increase of thirteen per cent over last year. Total sales rose from 52 billion baht at last year's show to reach 55 billion baht. Visitor numbers also increased from 1.36 million to 1.5 million, a rise of eleven per cent over last year.
Chalatchai Paphatphong, the vice-president of Inter-Media Consultant Co, the company that organizes the Thailand International Motor Expo, was quoted as saying, "The positive momentum will be similar to 2018, with factors such as the country's economy and the introduction of new cars, but we are monitoring how the upcoming general election in February will beef up the volume of pickup trucks to run political campaigns."
A sales volume of 1 million cars is expected to happen without any stimulus and will form a natural level of demand.
Mr. Chalatchai was also quoted as saying, "It's unnecessary to stimulate the local car market with short-term measures, because all manufacturers have to prepare and invest more in their production lines," adding, "After the measures expire, demand drops sharply."
Mitsubishi is expecting overall car sales in 2019 to be 1.05 to 1.07 million units. There wont be a 15 per cent growth rate as has been seen in 2018 but a steady three to five per cent increase will be very welcome as it will demonstrate stability in the market.
The president and chief executive of Mitsubishi Motors Thailand, Morikazu Chokki, was quoted as saying, "Thailand's exports continue to rely on global circumstances, but Mitsubishi expects overall shipments to not be hurt much from a decline in the country's GDP."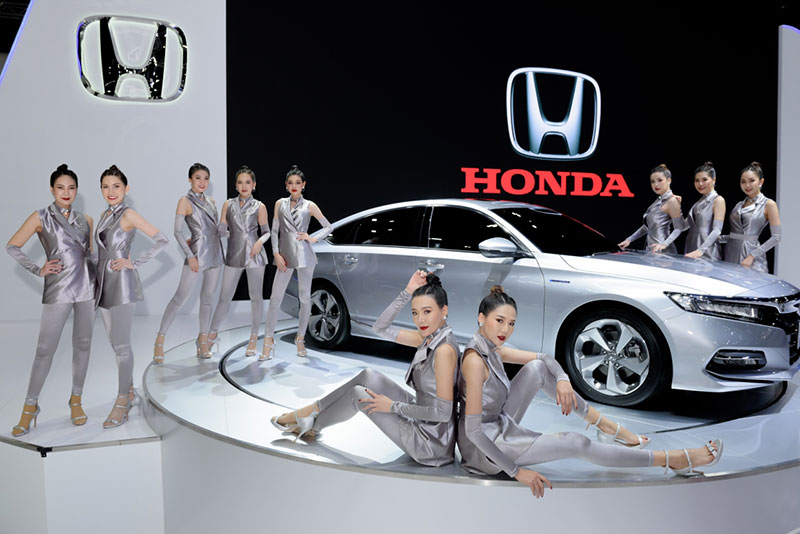 Honda Automobile Thailand sees organic growth to be stable and although there are some possible headwinds such as the U.S. – China trade impasse, the expected sales target shows that there is a mainly positive backdrop to Thailand's car market.
The chief operating officer of Honda Automobile Thailand, Pitak Pruittisarikorn, was quoted as saying, "The current growth in the Thai market is now steady and healthy."