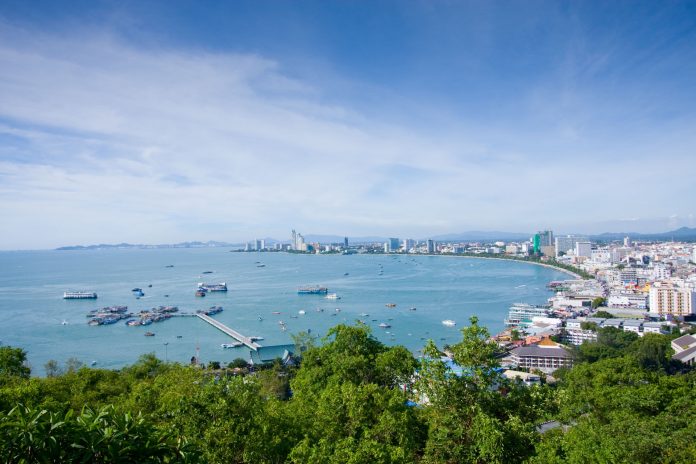 The central government's heavy concentration on developing the Eastern Economic Corridor (EEC) is set to provide a major boon for the hotel industry in the greater Pattaya and Rayong areas in particular.
Mixing industrial centres and sites with tourist resorts and attractions the EEC covers more than 30,000 rai in Chacheongsao, Chonburi and Rayong provinces.
In Chonburi the figures show there are presently 1,046 places that are listed as available for accommodation, totalling 81,607 rooms. This figure doesn't include the growing airbnb market or some smaller places with a few rooms above say a bar or restaurant.
According to industry sources, there are at least 11 new major properties slated for entry into the greater Pattaya market within the next five years. They represent an additional 2,645 rooms and include places such as Amari Pattaya Ocean Suites, Four Points by Sheraton, Holiday Inn Express and Citadines North Pattaya and Citadines Jomtien Beach among others.
Due to open within the next couple of months is Terminal21 Pattaya, consisting of Grande Centre Point Hotel, shopping mall, entertainment and cinema, totalling around six billion baht in investment. It's targeted at locals and Asian and Middle Eastern tourists.
Due to open in the fourth quarter of 2019 will be the Best Western Plus Speech Pattaya Hotel, designed to serve the mid-range market.
According to figures, the province of Chonburi saw over 16 million hotel guests during 2017, with the vast majority of these coming into the greater Pattaya area. With Pattaya gradually moving towards what is termed ' broader tourist platform' these numbers are expected to grow further over coming years.
Despite an ever-increasing reliance on Chinese tourism, it's worth noting that some 38 percent of guests in Chonburi in 2017 were Thai nationals.
Long-established hotels, like the Dusit Thani Pattaya (which is set fro renovations), have indicated their business has seen solid growth this year.
Not surprisingly, the expansion of U-Tapao International Airport has had a major impact on cities such as Pattaya. Over a three-year period passenger arrivals have risen at an astounding 79 percent, based on compound annual growth rate (CAGR).
With plans almost completed for the construction of high-speed rail links from U-Tapao to Suvarnabhumi and Don Muang Airports in Bangkok, the next few years are likely to see even greater arrival numbers.
The Thai Hotels Association Eastern Chapter notes that more hotels have opened in the eastern region this year, while many others are undergoing upgrades and renovations, and this is particularly noticeable in Rayong province since the EEC initiative was pushed by the central government.
The Association has stated that a number of international chains have plans to open hotels in the region over the next few years, with plans to capitalize on the boom in events business that is expected to come into the region.
Golden City Rayong is planning on building an 80-room hotel while Ploenjai Group is building a 70-room serviced apartment. The Star Convention Hotel recently completed its renovation of 200 rooms and has been rebranded Mercure while Aksorn Rayong recently opened and is aimed at the higher end of the market.