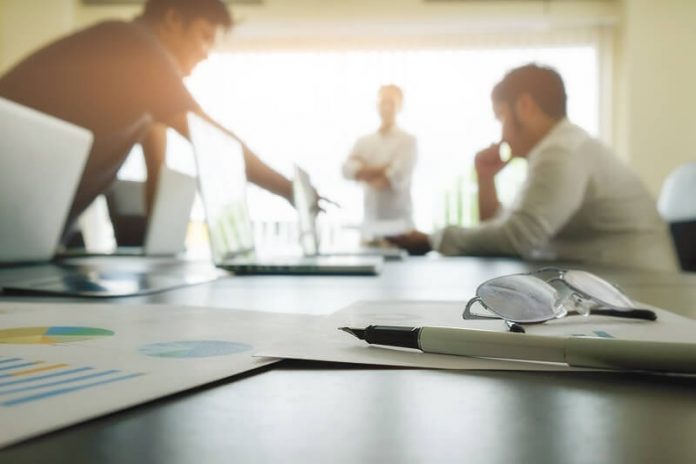 The Bangkok office market is likely to show signs of increased vacancy rates as new supply comes on stream giving office landlords more competition, according to a survey by Nexus Real Estate Advisory, Thailand. Since newer buildings will make up the bulk of the new supply it is recommended that landlords maintain their buildings or renovate them so that they can remain in as-new condition in order to secure tenants and to enjoy higher rental yields.
Office space is likely to increase by up to 30 per cent over the next 3 or 4 years. This is in stark contrast to the current low vacancy rate and so landlords could be caught off guard if they don't adjust their offerings to take account of changing market dynamics.
The managing director of Nexus, Teerawit Limthongsakul, was quoted as saying, "Over the past 10 years, the average vacancy rate has stayed within 10%, which is already low. The current average vacancy rate is only 7-8%, and tends to fall over time. As more new companies form and more foreign companies seek office space, limited supply keeps the vacancy rate low"
Although low vacancy rates have been in force for an extended period, these will not persist in the future due to a swathe of new supply that is due to enter the market.
New buildings are being built in the Rama IV area and are likely to cause a vacancy spike in that area. Other places where there are building booms such as the Ratchada / Rama IX area will also likely lead to immediate spikes in local vacancy rates, making it harder for existing landlords to compete. In addition, with the CBD areas fairly compact it is not difficult for tenants to move a few kilometers if the deal is too good to resist. Thus even local vacancy surges can disrupt the overall market.
For now, landlords are still enjoying the benefits of a tight market. In the third quarter of 2018 it was found that Grade A office rental rates hit a new high averaging 980 baht per square metre per month, with the highest hitting 1,500 baht per square metre per month. This was in spite of the fact that overall office stock is ageing. The average age of Grade A office buildings is 17 years old. The market in Bangkok is on a par with similar markets in Singapore and Hong Kong, but there is likely to be more new building in Bangkok than in other cities in Asia.
Newer buildingsin Bangkok can reach a rental rate that is above average, typically in the range of 1,200 baht per square metre, which may encourage landlords to renovate their buildings to compete with new offerings.