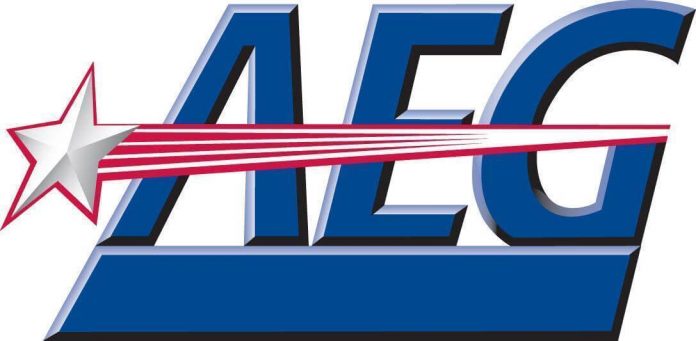 Anschutz Entertainment Group (AEG) Asia is looking to build two new arenas in Bangkok that will be hailed as the best in the world. The arenas will be built in partnership with the Mall Group, with completion expected by 2022.
The company is certainly not a newcomer to the market and has more than 150 arenas, conventioncenters, stadiums, clubs and theatres around the world, including famous landmarks such as the O2 arena in the UK and the Staples Center in Los Angeles.
The president and chief executive of Anschutz Entertainment Group (AEG) Asia, Adam Wilkes, was quoted as saying,
"Thailand is really one of the most exciting markets to come to, on a personal but also on a professional level," adding, "This market checks a lot of the boxes you need to have a vibrant and successful live entertainment industry. But there are challenges in the area of infrastructure."
One of the issues was traffic congestion and this needs to be addressed to make concerts at the arenas a success.
Mr. Wilkes was quoted as saying, "There are practical, functional questions you have to ask if you want people to go to shows at these arenas, and one is how do you get from your residence to the venue? It has to be convenient to get there," adding, "A concert can have great content and great artists, but if you lack the infrastructure, it limits the market potential. In Bangkok, where we have done several shows, it felt like as good as things were, it can be much better if there is a modern arena in town."
Mr. Wilkes was further quoted as saying,"What happened [with the Staples Center in LA] has been replicated in Berlin, Shanghai and London. Our arenas stimulated growth in entirely new parts of the cities," adding, "We believed there was a void in the market in LA, and we saw the same thing in Bangkok. I am incredibly excited because we believe this is going to be a huge game changer for the market. With AEG's 25 years of experience in the business, we believe we can improve arenas. The last building we opened was the T-Mobile Arena in Las Vegas two years ago and many people in the industry said it is the best. We hope to replicate that in Bangkok."
The company also has a concert tour business called AEG Presents. It has been responsible for many concerts in China and also held a legendary Rolling Stones concert in Havana which attracted over a million followers.
Back in Bangkok, whilst it may take a few years to complete the two arenas, when they are finished they are expected to be world famous landmarks rivaling any that the company has already.