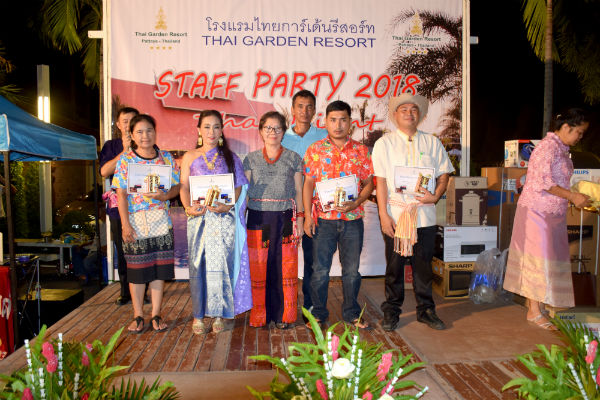 Dear Media Partners,
It would be highly appreciated if you could publish the following press release.
Thank you for your kind cooperation !
Rene Pisters
General Manager
Thai Garden Resort
THE THAI GARDEN RESORT HAS A GREAT TEAM PARTY!
On Monday May 7, 2018 the Thai Garden Resort, located at the North Pattaya Road celebrated its yearly Staff Party.
All 160 employees gathered for the traditional blessings by nine monks in the morning hours.
In the evening it was time to have the grand dinner served by a top Chinese caterer.
The fun filled evening saw the appreciation towards the team members who have been working at the resort for 10, 20, 25 and even 30 years of service.
The 30 years' Service Award was presented to Ms. Sunee Ngamwong from the Thai Kitchen department for her continuous dedication towards the guests of the Thai Garden Resort.
Of course there was plenty of entertainment on the stage and also the lucky draws were a highlight of the evening.
Mr. Sommai Thampiriya from the Engineering department was selected as the Employee of the Year and he went home with a very nice present for his excellent achievements.
With all team members dressed in traditional Thai outfits, the party truly reflected the spirit of the Thai Garden Resort !!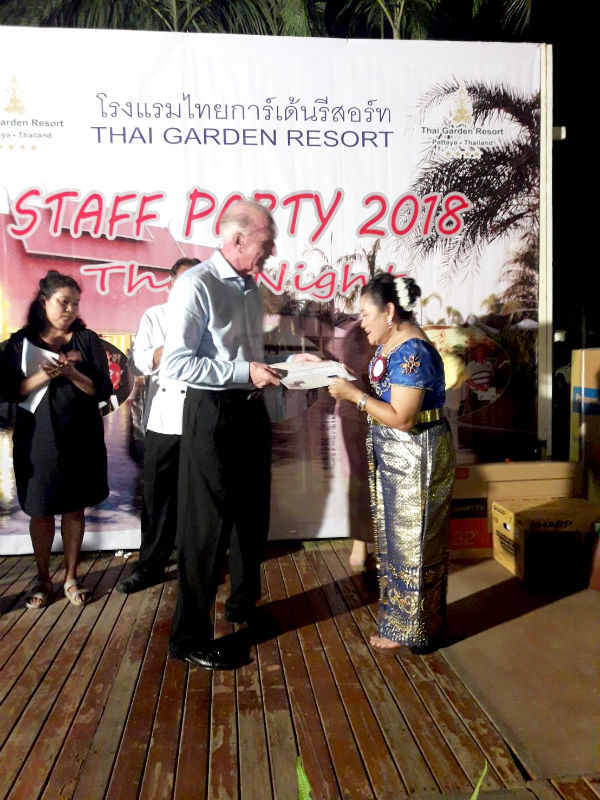 : Mr. Gerrit Niehaus the Chairman of the Thai Garden Resort presents the 30 years' Service Award to Ms. Sunee Ngamwong from the Thai kitchen department.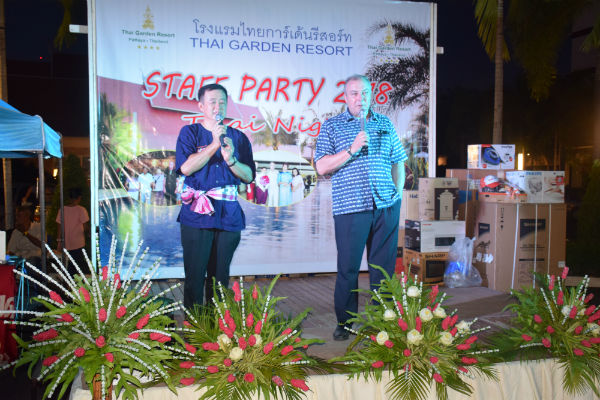 : The party was opened by Khun Teerachon Kanadnid, Human Resource's Manager and Rene Pisters General Manager of the Thai Garden Resort.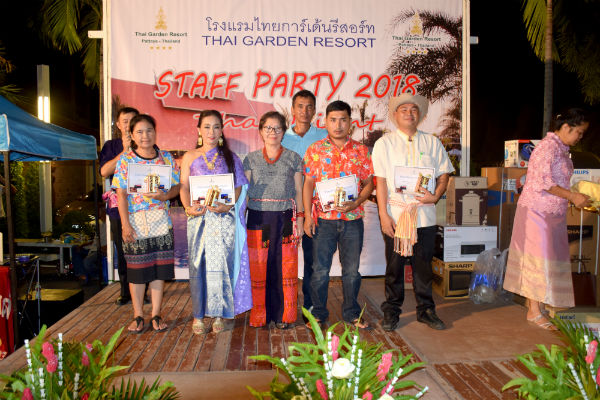 Ms. Vilawan Chaichumporn, Executive Assistant Manager in charge of Finance presents the 10 years' service awards to these great Team Members.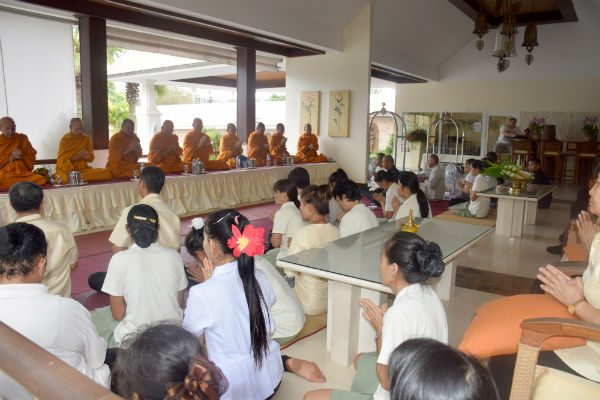 The blessing of all the employees by nine monks took place in the lobby of the Resort.