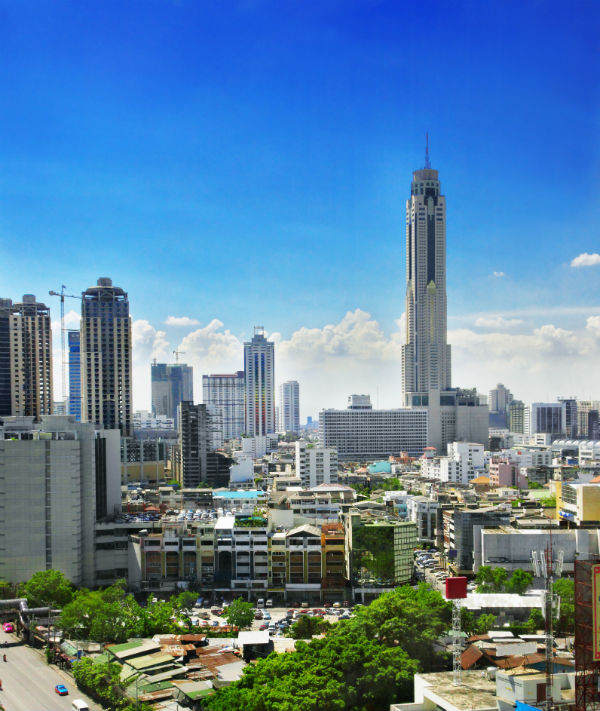 According to the leading human resources firm, ECA International, Bangkok has moved within the top 50 most expensive cities in Asia, but it is still significantly less expensive than those cities in the top 10 of the index.
Hong Kong is the most expensive city in the index, clinching the number one spot from Tokyo, which held it previously.
Lee Quane, ECA's Asia director was quoted as saying, "Although Hong Kong has overtaken Tokyo in the rankings, this change is mostly because of the overall price of business travel in Japan decreasing in dollar terms after the yen fell in value over the course of 2017," adding, "The cost of business travel in Hong Kong has remained unchanged from last year, with the typical business trip costing $508 per day on average."
ECA's daily business travel rates total up the average cost of hotels, meals and transport as well as sundry items like drinks and snacks, laundry, internet and phone calls and other business needs.
Back in the Thai Capital, the average expenditure for a business trip had risen to 8,678 baht per day or US$278. Other Thai cities also saw an increase.
In third place came both Singapore and Seoul jointly, with average daily expenditure coming in at US$479 per day.
Mr. Quane was also quoted as saying, "Although only a small increase, the rise in business travel costs in Singapore reflects a growing trend," adding, "Hotel costs have risen slightly in the past 12 months, but the main reason for Singapore's rise has been the increased cost of eating out in restaurants frequented by business travellers in the city over the past year."
On the other end of the scale Malaysia remains the cheapest place for business expenditure.
Mr. Quane was quoted as saying, "The continued weakness of the Malaysian ringgit against major currencies has ensured that the cost of business travel in Malaysia is cheaper than elsewhere in Asia," adding, "Indonesia, Thailand, Brunei and Cambodia have cities which rank among the cheapest in the region for business travel, but the cost of a business trip to Kuala Lumpur is less than half of what it is in Hong Kong."
The cost of business travel to China has also risen and Shanghai has moved into ninth place in the index, yet it is still $100 less expensive per day than the Hong Kong or Tokyo.
When looking at the global rankings as opposed to just those in Asia then New York tops the list at US$793 per day.
Mr. Quane was further quoted as saying, "New York tops the rankings as the most expensive location for business travel due to the high cost of hotels and travel, as well as mandatory 15-20% tipping policies during meals out," adding, "High demand for hotels especially means rates can be charged at a premium, and this is reflected in the average cost of a stay at a four-star hotel, which stands at a huge $509 per night."