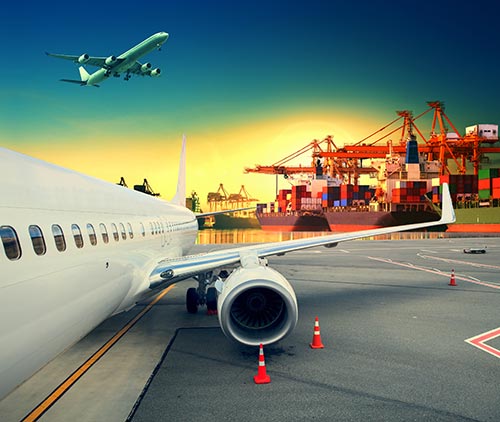 U-Tapao airport is set to become the airfreight hub of Southeast Asia as part of the Eastern Economic Corridor (EEC) project which will see greater emphasis on infrastructure projects along the eastern seaboard from Chonburi to Rayong and beyond.
U-Tapao will be aided by satellite technology as part of its quest. The state space organization called the Geo-Informatics and Space Technology Development Agency (Gistda) will launch phase II of the Thailand Earth Observation Satellite program, named TEOS for short. The investment for phase II is expected to be 7.8 billion baht. The first TEOS satellite was launched from Yasny in Russia in late 2008 and is called Thaichote.
Kanit Sangsubhan, secretary-general of Eastern Economic Corridor (EEC) Office was quoted as saying, "The government aims to use TEOS as the second satellite to explore more resources and create big data for the country, including the much-touted EEC project." adding, "We expect TEOS will create more added value to EEC locations that can apply collected data to analyze flood areas, water and power supplies."
The data collected by the satellites will be invaluable to ensure that the EEC area and U-Tapao airport in particular are well placed to meet future demands as a leading air-freight hub as well as to identify areas where new logistics hubs can be built with minimal risk of interruption to any operations.
The executive director of Gistda, Anond Snidvongs, indicted that the agency has already in place a program called the Actionable Intelligence Policy Platform (AIP), a policy under which the TEOS project can collect data from two separate locations, Nan province and the EEC area.
There has been a long standing plan on the part of the Thai Government to develop U-Tapao airport to take advantage of its potential as a third airport in conjunction with Don Mueang and Suvarnabhumi airports which are located in the northern part of Bangkok and near the Bang-Na area of southern Bangkok respectively.
The three airports are expected to be able to handle up to 60 million passengers per year and this number could well increase as further expansions take place in the near future at any or all of the airports. The government is bracing for additional passenger and freight traffic from Asia, making up as much as half of all the flights expected to arrive over the next 20 years.
Furthermore U-Tapao airport is destined to be a central part of the EEC project to the extent that it will be developed as a center of expertise and innovation in the technical services sector. The airport will become an aviation hub and to further underscore this Thai Airways and Airbus recently signed a memorandum of understanding (MoU), to further expand aviation services at U-Tapao, including overhauling, maintaining, repairing and servicing aircraft.
The investment in U-Tapao airport to the tune of 160 billion baht is to be supported by a high-speed rail link that will cost some additional 111.9 Billion baht. The high-speed rail link is intended to link all of the three airports once completed.
U-Tapao airport is expected to sign contracts by the end of the year to secure the investment and operations are expected to start in 2023. Companies submitted proposals under the Terms of Reference already in February 2018.