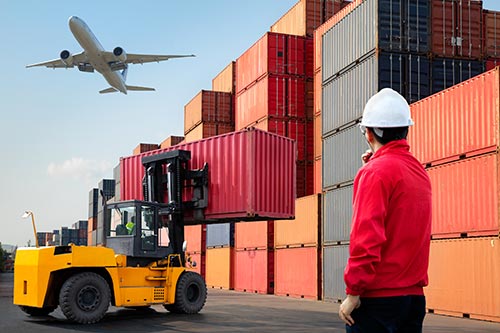 Vertiv, formerly known as Emerson Network Power, is a US-based manufacturer of cooling and power systems for use in data centers. The company is planning to invest in a plant in Thailand to make modular systems for use in data centers in Thailand and Asia.
The factory is expected to be based in Rayong province and BOI tax privileges are currently being applied for.
Thailand will be the second country of expansion for the US based entity, with its first occurring in Croatia.
Pichet Ketruam, country manager for Indochina at Vertiv, was quoted as saying, "Thailand has strong engineering competency and the perfect supply chain ecosystem that can support the global market, in particular Australia and Southeast Asia."
Currently Vertiv has 100 employees, but the plant will likely see their workforce double.
As well as simply providing cooling and power for data centers, Vertiv's products provide round the clock monitoring of critical systems. They company can also provide tailor made maintenance programs to ensure data centers maintain an interruption-free operation.
Customers for their products include both private sector companies as well as the government.
Cloud service computing has increased dramatically which has lead to increased reliance on data centers. This is being driven by banks and government initiatives where e-payments are becoming more widespread.
The telecoms sector is also driving the market with the rollout of 5G networks expected to increase demand for data centers. Indeed, nearly all businesses are moving towards a cloud-based system in one way or another in order to protect data and to have a good back up in case of an onsite disaster scenario.
Edge computing is also growing and this allows companies to analysis and store data at the edge of the cloud, to be processed closer to where it is created. Typically it is locally situated at an offsite data center, which may be smaller than a cloud based center, but it is no less important to be well maintained.
Mr. Pichet was also quoted as saying, "The demand for edge data center services has increased rapidly."
The Asia Pacific region is expected to see robust growth in data center deployment over the next five years. Globally, by 2023 the market will be worth some US$19.4 billion.
Although the new Thai Factory will serve the Asia Pacific region and Australia, it is expected that most of the business income will come from Thailand itself.
Mr. Pichet was further quoted as saying, "We are implementing the largest container-based data center in Thailand."
The Eastern Economic Corridor (EEC) project is expected to provide a buoyant backdrop for Vertiv's products and services within the Kingdom.