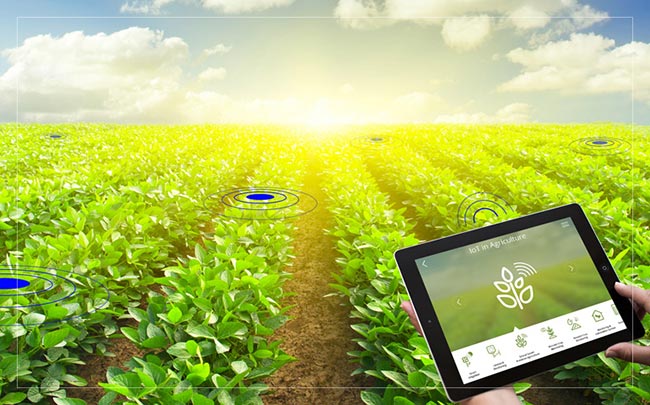 The Digital Economy Promotion Agency (Depa) recently announced plans to establish what they called an international Internet of Things (IoT) collective or alliance, which would be headed by Thailand. The aim would be to strengthen the potential of the IoT within the country, with especial emphasis on agriculture, the automotive sector and tourism; basically the three main drivers of the Thai economy at present.
Depa believes the IoT market in Thailand will reach around 31.3 billion baht (or around US$1 billion) by 2020 and the agency is working hard to develop what will be an IoT Institute.
The minister responsible for the Digital Economy and Society Ministry told the World Bank and Depa-hosted seminar on the 'Internet of Things: From Hype to Reality' that an IoT Institute was one of five major initiatives for which 2.2 billion baht has been allocated to be spent during the current fiscal year.
Depa understands the three major challenges with the IoT for the government are the IoT knowledge gap, starting implementation and later garnering the necessary tools to scale up from pilot projects to mass projects.
Depa has already moved forward with its plans to form an international IoT alliance by recruiting some 30 major companies including Huawei, AIS, True, Cisco and PTT.
A total of 270 million baht has already been allocated for the design of the first IoT building, which is expected to cost around 1.6 billion baht. The chief executive of Depa was quoted as saying the IoT Institute will need 3.6 billion baht to construct three buildings on 60,000 rai in Sri Racha district. Construction of the first building is expected to take around two years given budgetary constraints.
The IoT Institute is intended to build what the Depa head calls the IoT ecosystem with the aim of attracting multinational corporations to work alongside local entrepreneurs and universities to help in creating what he called smart farming, smart automotive and smart tourism.
The Depa head stated the IoT Institute will include a 5G laboratory, a Cloud innovation laboratory, artificial intelligence (AI) design laboratory and a data analytics centre.
Around 60 percent of its space will be allocated to serve as a testbed and laboratory for IoT, AI and robotics. The remaining outside space will be provided for testing autonomous cars and drones.
The remaining four initiatives are a Smart Eastern Economic Corridor (Smart EEC), Net Pracha Rat, digital startups and coding access. These initiatives have been allocated budgets of 788, 598, 414 and 236 million baht respectively.
The initial IoT building will be located within the EEC digital park and the minister said it will be a public-private partnership.
The minister stressed these initiatives are not just empty rhetoric and hype and said Depa will be hosting roadshows during April and May in countries such as Japan, Singapore and Australia.