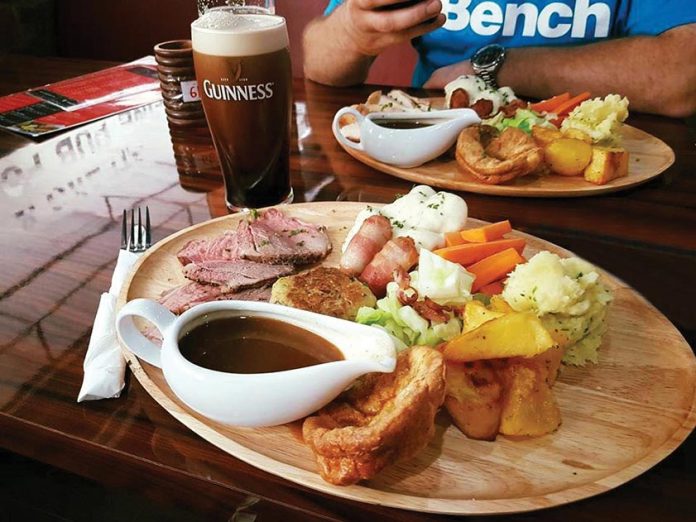 The Toscana Italian restaurant and associated Moom Talay Thai restaurant are, arguably, probably unique in Southeast Asia and, without any doubt at all, unique in Pattaya in the source of around 90 percent of the food and condiments served to their wide array of customers comes from the two organic farms operated by the owners.
Luca Marchetti, mine host of Toscana, is justifiably proud of his organic vegetable farm and his separate organic animal farm which features a wide variety of creatures great and small, all of which contribute in a large way to the dining experiences in both Toscana and Moom Talay.
While Luca admitted it would be cheaper to buy everything he and his wife sell in Moom Talay and Toscana from suppliers, he says, "How could I promote my food in my restaurant if I didn't know where it came from?"
Luca and his Thai wife have almost a lifetime experience in the restaurant trade, with Luca growing up on a farm in his native Tuscany in Italy, learning the secrets to good, wholesome food at the feet of his parents and grandparents.
Whether it's the meat adorning the pizza, pasta or ravioli dishes, or the butter for the homemade bread or the mayonnaise dressing or the ice cream for dessert, the absolute majority of the ingredients are grown, nurtured and sourced from one or both of the organic farms.
Luca refuses to use any chemicals on his produce, preferring nature and nurture to provide the necessary abundance to keep the restaurant tables stocked with what really is fresh vegetable produce.
The organic animal farm is situated in Huay Yai, is spread over 50,000 square metres and employs around eight staff to feed and care for a wide variety of animals, from pigs, goats and rabbits to chickens, ducks and geese. The central policy Luca and his staff employ on the farm is they let nature take its course. As Luca says, "We do not use antibiotics for the animals." In recent times the animal farm has grown in size with addition of cows to provide organic milk.
Not surprisingly, Luca has been approached to sell some of his organic produce to outlets in Bangkok, with restaurateurs realizing the quality and taste are second-to-none and must surely lead to a better dining experience for their own clientele.
As for Toscana and Moom Talay, the fact that you're dining, inside or outside, right across the road from the beach in what is usually a fine evening, the result is well worth making a special effort to experience and savour.
Parking is easy. Just drive into the car park of the Tropicana Hotel, which is right alongside Toscana, take a ticket, have it stamped by the staff of either Moom Talay or Toscana, and the parking is free.
Toscana and Moom Talay are open every day from midday until midnight.