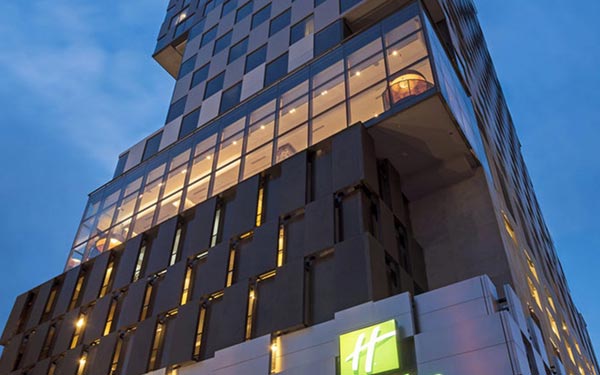 Business leaders have been urged to take advantage of a recent growth trend in Bangkok's tourism and hotel business sectors with a view to making the capital a megacity in the next five years.
Jesper Palmqvist, area director for Asia-Pacific at STR, a global research firm, was quoted as saying, "With almost three years of stable growth in terms of hotel performance, Bangkok has put the 2014 decline firmly behind it. In November 2017, revenue per available room [RevPAR] had grown 3.4% year-on-year, against a backdrop of a reasonably strong supply increase of 4.1%."
The Thai capital is expected to continue to grow by way of new infrastructure investment and this will lead to improved hotel performance. Other tourist hotspots in the country will also benefit in the same way.
Hotels have increased their rates by an average of two per cent even with additional supply. This is on the back of five per cent growth in the underlying tourism market.
Giving cause for optimism is that the statistics are not short-term in nature. There have been long-term trends in place and these have lead to a cycle of confidence building for future continuation. Tourist arrivals continue to rise.
Mr. Palmqvist was also quoted as saying, "Not every hotel player will benefit form the large arrivals, however. Hotels in Bangkok's Sukhumvit area are underperforming compared with those in other parts of the city because of competition."
Thai food is likely to play a big part in attracting visitors as it is well known across the world and an opportunity to taste authentic Thai cuisine will be hard to resist on the part of would-be tourists.
The new subway lines will also enable tourism in the capital to grow. Within 5 years there will be 464 kilometers of underground and elevated mass transit railway systems compared with New York's 380 km and London's 402 km. As well, all the infrastructure will be new compared to an ageing transport system of that size found in many other countries.
Bill Burnett, managing director of C9 Hotelworks, was quoted as saying, "Bangkok will become the world's third accessible megacity after Beijing and Shanghai in the next five years."
The Eastern Economic Corridor (EEC) project will provide infrastructure projects in the form of high-speed rail networks and road improvements that will open up stable long-term growth opportunities for Chonburi, Sri Racha, Pattaya, Rayong, Chantaburi, Klaeng and Trat, as the possibility of a new Gold Coast emerges in the region.