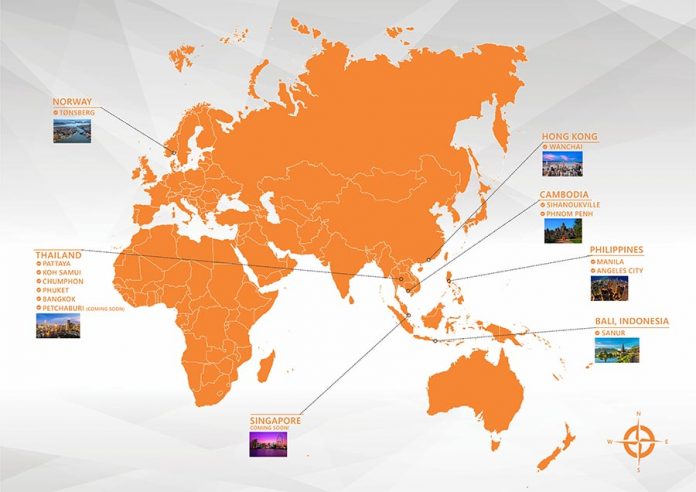 The New Nordic Group is a multinational business. We manage a full-cycle real estate development process with our in-house professionals spread across the key divisions of our company. We control our developments from the moment that the first shovel is put in the ground, all the way through to catering for the thousands of guests that visit our resorts throughout the year.
We are delighted to announce our collaboration with the US based investment company, Emerging Trends RE Corp. The reason that we have made the decision to take this step, is so that we can offer our investors more flexibility and choice than ever before!
Our partnership brings with it any many more investment products, all of which adhere to the federal securities laws of the USA. We offer redeemable convertible preference shares in our limited liability companies, each of which owns a number of specific real-estate assets.
Funds are currently raised pursuant to rule 506(c) of SEC Regulation D. In keeping with the age of transparency and sharing of information, Regulation D of the Securities Act was split into two in 2013. This paved the way for advertising of securities to the public, and the sale of such securities to accredited investors. Tens of billions of dollars have already been raised via this channel, also known as "Accredited Investor Crowdfunding".
Investor security is enhanced by our use of Special Purpose Entities, this coupled with structures that we have put in place with some of the world's prominent legal and finance companies. All investments are backed by real-estate assets, and many of our products carry with them guarantees which are made by the New Nordic Group. We have a successful history of making regular monthly payments for over 8 years. We also have a current client base of over 3,000 and growing.
Products that we offer range from guaranteed returns anywhere from 5-12% per annum, with fixed terms from 3-15 years. These are broken down into two categories, regular returns; or capital gain with a fixed payment at the end of the term. Our capital gain options make the perfect option if you are looking to saving for your retirement, and our regular return option is ideal if you are looking to secure yourself a fixed income. We also offer an exciting profit share option that allows for a shorter term (2-4 years) and higher projected returns of 20%+ P.A. Take full advantage of our extensive development experience and join us in the construction of a branded hotel in the heart of our Pattaya holiday village!
For more information on these products or anything else please call us on +66639481548, send us an email at [email protected], visit our website at www.newnordicgroup.com, visit any of our sales offices located in Bangkok and elsewhere in Thailand or overseas, or alternatively contact us on social media.