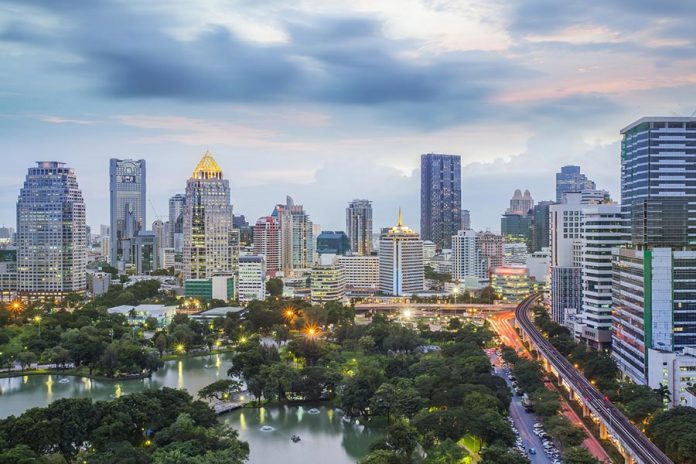 According to a survey by property consultants Plus Property, investors are targeting their funds towards condos in the Sathorn and Silom Areas of Bangkok.
Prices have risen strongly with condos now commanding rates of 200,000 to 300,000 baht per square metre, yet more price rises could be on the way. One reason is that the rental market in the area is still strong with demand coming from the central business district lining Sathorn Road. Here there are many large office buildings where multinational companies are headquartered such as Standard and Chartered Bank and Citicorp, as well as universities, retail establishments, government buildings and various embassies.
With condos posting an average price rise of seven per cent per year over the last five years the investment community sees the area as a golden opportunity for excellent long-term yields as well as more capital gains.
Rental rate returns for condos in the immediate vicinity are topping five per cent on an annual basis and supply in the area is becoming tighter. For example, a condo costing eight million baht can easily rent out for around 40,000 baht per month, and the clients are often long term tenants.
Land prices have also risen with one square wah of land fetching 1.45 million baht. Land supply in the area continues to be limited, with established office buildings likely to have a long future and precious little land available for condo developers. That said, there have been new condo projects launched in the area and 6,786 new condo units came to the market in the first six months of 2017. Average sales of new condo developments stood at 85 per cent within the first six months of their launch date.
Plus Property's managing director, Anukul Ratpitaksanti was quoted as saying, "Although the Silom-Sathon area features convenient transport, including the BTS and the MRT, the number of mass transit users is growing every year, with information from BTS Group Holdings indicating BTS passengers growing an average of 3-10% per year."
Condo resale prices are also high, with resale units recently fetching up to 210,000 baht per square metre. Resale prices have also risen around seven per cent per year.
There is certainly a draw to living in the area especially if working at one of the companies based there. The ability to reduce travel time is one reason for the demand being seen. Yet also there is an increasing array of lifestyle options available in the area including shopping malls, high end hotels, classy restaurants and movie theatres, as well as nearby parks and open spaces that can enable leisure time to be enjoyed to its fullest.