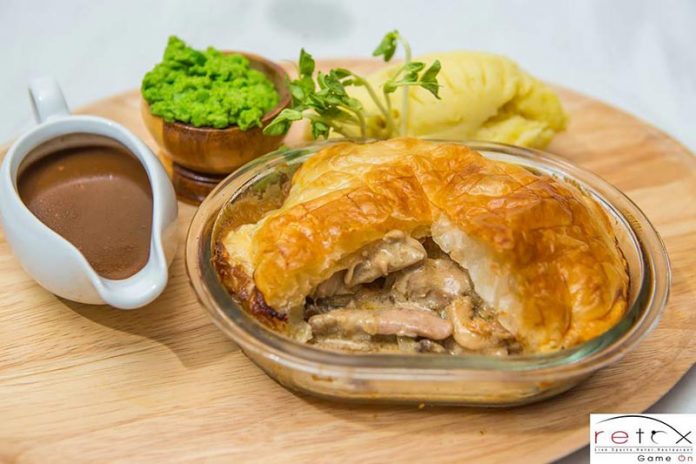 The Retox Game On sports bar, restaurant and hotel, located in Soi Honey, off Second Road, are well and truly looking forward to their second high season.
Some of the major upcoming events which will be featured in Retox Game On will be, starting in November, the Ashes cricket series, with every game shown live and in High Definition, while December it will be Christmas Dinner which is one of the features outside of sport and, as with most places of this ilk, bookings should be made as soon as practicable to avoid disappointment, and then, in January, former world heavyweight boxing champion Frank Bruno will be a star attraction.
Opened in June 2016 Retox Game On is the biggest venue of its kind in terms of area and seating capacity in Pattaya, being able to accommodate more than 200 people at any one time.
There are 50 TV screens, all 50-inch models, around the venue as well as a 150-inch projector screen and a video wall and a 90-inch TV. All of these are tuned in to live sports from around the world with the aim of trying to create a 'feel like you are there' atmosphere within the bar.
The acoustics are just right as well, so that different live sporting events can be broadcast in separate areas of the pub with the commentary from one not intruding on the commentary from another.
As the management of Retox Game On have said, 'if we can't show it, no one can'. The management have made it a firm policy to show more sport than anyone else in Pattaya. They have arguably already achieved their aim of being the best sports pub in the city.
All English Premier League games are shown live, while Championship games can be shown on request. All Rangers and Celtics games are shown live as well.
Away from football, Formula 1 and MotoGP races are also shown live, with sound as are such American sports as the National Football League (NFL), the NBA and College basketball games and the National Hockey League (NHL) events.
The pub and restaurant is open 24 hours a day and has smoking as well as non-smoking areas. The daily international newspapers are another key feature, allowing customers from across the world to relax and read their local publications.
There is an international standard pool table, free for customers to play on, as well as two dart boards. Retox have regular pool and darts teams and they welcome new members.
Retox runs golf trips six days a week, leaving from the bar, and have storage lockers for customers as well as clubs for hire for those who don't have their own set of golf clubs.
Apart from sports, Retox Game On has garnered a good reputation as one of the leading pub restaurants in Pattaya, with an extensive menu which features all the dishes one would expect to find, from traditional English breakfasts to eggs benedict, paninis, burgers, home-made meat pies, cottage pie, stews, fish and chips, lasagne, steaks made with Australian beef, a traditional Sunday roast and, of course, Thai food.
Retox has a loyal expat following, consisting in the main of British and Australian patrons who come, obviously, for the sports, but also for the quality pub food. Many of these regulars have taken advantage of the Retox VIP card which entitles customers to a 10 percent discount on their bill.
There are also 14 rooms for rent, from just 500 baht a night or 14,000 baht a month. The rooms have air-conditioning and are cleaned daily.
For further information just visit their website: www.retoxgameon.com or look for them on Facebook