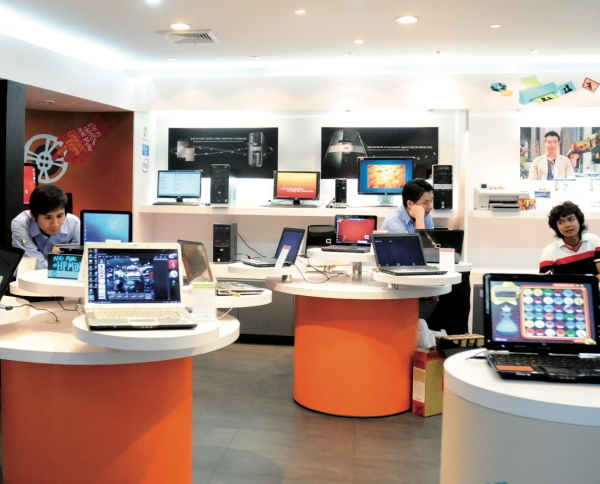 http://www.thailand4.com/.comm/2017-10-04/ee84212540067f47fc1b37e5aa9ef316/
Telecommunication Press Releases Wednesday October 4, 2017 17:24

Bangkok–4 Oct–TQPR
Already a rising player in global innovation rankings, Thailand is looking to further improve its standing by widening broadband access.
On August 1 Pansak Siriratchatapong, deputy minister for digital economy and society, announced plans to establish two companies to provide additional broadband internet services to state agencies and the general public.
Under the proposal, already approved by the Cabinet, the National Broadband Network Company (NBN) and the Neutral Gateway and Data Centre Company (NGDC) will provide and manage cable internet access and related equipment.
As set out in the cabinet proposal approved mid-June, CAT Telecom will lead NGDC, which will invest in an international broadband network as well as data centre infrastructure. The role of NBN – led by state-owned telecoms firm TOT – is to develop and operate domestic internet broadband and fibre-optic networks within the country.
The minister said the two companies were being established to meet rising public and private sector demand and are slated to be operational sometime this month (November).
Playing down concerns from private sector service providers, Pansak said the new firms would be subject to the same rules and regulations as laid out by the ministry for other operators in order to maintain the sector's competitive environment.
That landscape, though, still has room for growth – official estimates show only one-third of Thailand's 22m households have access to home broadband service. This represents an opportunity for service providers, as well as an opening for infrastructure provision to a market set to expand on rising demand for innovative products and higher data consumption.
"Asian Tiger" status
Sharpening the focus on service delivery will help address a shortcoming identified in the 2017 Global Innovation Index (GII), which found that Thailand lagged many countries in ICT infrastructure and access, ranking 71st in this category
The annual report, prepared jointly by Cornell University, INSEAD and the World Intellectual Property Organisation, ranked Thailand 51st overall out of 127 markets, up one rung from last year and four from 2015.
While Singapore remained the top-ranked country among the smaller or emerging Asian economies, rivals such as Thailand are rapidly catching up, the report said.
Described alongside Indonesia, Philippines and Vietnam as a new "Asian Tiger", Thailand was recognised in the study for building ties with regional and global value chains, including in a number of high-tech sectors.
The report further noted general improvements as a result of "Thailand 4.0", the government strategy for an innovative, knowledge-based economy that places strong emphasis on advanced manufacturing. Launched in 2016, the plan focuses on 10 targeted industries with potential for high value-added through technology.
Thailand works to enhance research
As part of its efforts to cultivate a knowledge economy, Thailand has focused on enhancing its capacities in research and development (R&D). In the GII study, Thailand placed 40th out of 127 countries in this category, with spending on R&D as a percentage of GDP at 0.6%, coupled with middling knowledge and technology outputs, and middling spending on software and high-tech exports.
Noting that Thailand's private sector was slow to adopt technology innovations, ranking 68th in this category the report found research collaboration between universities and industry was strong, again coming in 40th overall.
Boosting R&D spending and forging new links between universities and the private sector is essential to achieving goals set out in Thailand 4.0, according to Pailin Chuchottaworn, chairman of Vidyasirimedhi Institute of Science and Technology.
"With the government's aim to revamp the research system in Thailand, our national research funds will at least secure 1% of our GDP," he told OBG. "Until now, we used to only spend 0.4% of GDP, compared to Malaysia at 1.26% or South Korea at 4.29% respectively."